The TikTok Epidemic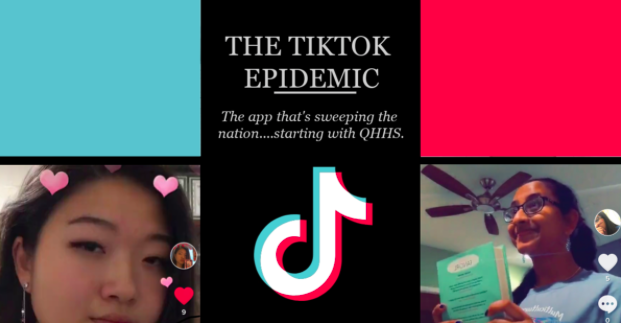 I was a normal person, just like anyone else. I had the mainstream social media apps, Twitter, Instagram, Snapchat, but my dissatisfaction soon grew with them. The same types of posts, likes, and followers. And one day, out of boredom, I downloaded TikTok.
I was no stranger to the app. While I had never actually been a user, I was one of the people who constantly ridiculed TikTokers and had even made fun of the Musers from the earlier version, Musically. However, disguised within a white, pink, and green music logo, the app drew me in, further subjecting me to its icy hold.
The app operates simply: users can watch various videos (called posts) of others making a video to a specific song. More likes equated to good, trendy content. Through the process of likes, several teenage children sat up on the thrones of power, constantly posting and getting on the 'For You' page. My original intent had been to make fun of those who used the app, relentlessly hounding the thirteen year olds who snuck in despite the age restriction barrier.
However, I should have known better. Within two days, I was making my very first TikTok, to Ariana Grande's mainstream song 'Thank u, Next.' It just goes to show how much the app held power over me, seeing how I had filmed with my friends in a restaurant bathroom. Little did I know that my TikTok career was just beginning. I soon found out that our dear Editor-In-Chief, Sheehwa You, was also one of those affected by the epidemic. I scrolled down her page, watching the videos of her jumping on trends and the videos that we both would regret in the future.
As I slowly adapted to my new surroundings in this new and wild social media platform, I made more and more TikToks, even going so far as to dance trends with Ms. You. With every post, I encouraged others to join me, making my friends make accounts to duet and like my posts. The obsession had taken full effect: right after a Spanish quiz, there was nothing more that I wanted to do than to make a Tiktok.
When I mention the app, I still get odd looks thrown my way, but I've perfected an answer to excuse my dangerous liaisons with this app. "It helps me relieve stress!" I say when confronted with the thousandth questioning look.
If you're reading this, it is probably too late. The viral world of people lip-synching badly to terrible audios has probably consumed me, but there's still hope for you. Get out before the TikTok epidemic takes you alive.
Follow us on TikTok: @shutupshruth // @tunaless