New AP Class: AP Mixed Entertainment Media Emulating Sarcasm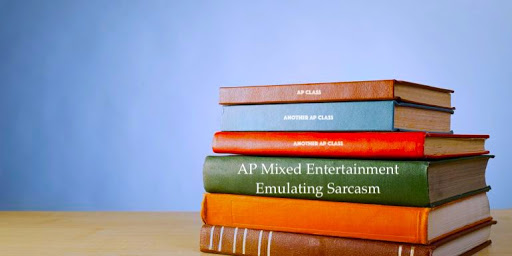 A new class is coming to Quartz Hill, emulating a college-level class. AP students, listen up. Now presenting the Mixed Entertainment Media Emulating Sarcasm 101. This AP class is clearly a great addition to any student's class list.
Yes, we here at the Ubiquity are quite aware that the time for choosing classes has long gone, but this is one class that you simply should not resist. If you are interested in taking this class after the following description, talk to admin today! (A deep apology goes out to the IB children, unfortunately this class is not offered in Virtual School and cannot be taken as a sixth period.)
AP Mixed Entertainment Media Emulating Sarcasm is a class focusing solely on the nature of images and how they operate within the context of their setting. Students will be challenged to be able to place various types of images within the correct time frame, understand how the sarcasm operates within the context of the image, as well as being able to apply the image in a day-to-day basis. Students will be able to learn about the various artists and the platform they used. Similar to AP Art History, this class also gives students a historical background.
Of course, AP Mixed Entertainment Media Emulating Sarcasm differentiates from AP Art History. While AP Art History focuses on the historical and stylistic aspects of architecture, art pieces, and sculptures, AP Mixed Entertainment Media Emulating Sarcasm focuses on one branch, images, and ties it in with humor. The interlocking curriculum did seem a bit odd when being considered by the administration, but the concept-heavy and rigorous material spoke for itself. The class is expected to have a large number of students, and teachers have already started preparing for its arrival.
AP Mixed Entertainment Media Emulating Sarcasm student Shruthi Kumar is very happy with the class. She says, "It's the best class that I've ever taken! The teacher is absolutely amazing. I've learned so much about various medias. Just yesterday, I wrote a fourteen page essay about an ancient image depicting a frog riding a unicycle! I'm so excited about our final exam, I heard that we're going to be writing a dissertation on a guy narrowing his eyes, framed with white letters!"
Whether you plan to take it for the AP credit or the GPA bump, AP MEMES is a great way to start your path towards higher learning and a college education.
About the Writer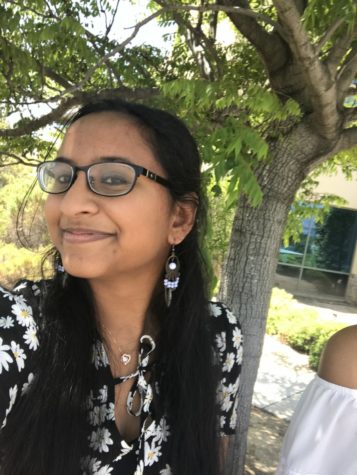 Shruthi Kumar, Arts and Entertainment Editor
Hey, hey, hey! It's your friendly neighborhood Shruth! I'm an IB Senior, which means that I look like a trash can and look like I haven't slept in 2938...