Antelope Valley Fair
The famed Antelope Valley Fair and Alfalfa Festival returned! Families and friends came from across the Los Angeles County to visit the fairgrounds and participated in an 81-year-old tradition. From Friday the 16th to Sunday the 25th, Lancaster experienced the buzz of this year's slogan, "Sweet Delights and Carnival Lights," as locals flocked to the AV Fair for afternoon adventures, evening excitements, and midnight memories they will not soon forget.
This annual assembly inspires tireless nights for many students and staff members, including Quartz Hill Rebels.
Drawing and painting teacher Mr. Dixon volunteered as a demonstration artist. "The art show is pretty cool," he says. "You get to see people's different art styles." He laughed: "I didn't buy any food or drinks because it was too expensive." He told a story about an older couple that left because the lines were long, "but it's not too crowded inside."
 Yearbook photographer and senior Edward Holguin attended the fair with a couple of friends to capture photos of Rebels at the fairgrounds. He said, "I had a splendid time at the fair. The fair really is a fun time for everyone."
Anisa Grace, also a senior at QHHS, attended at the fair as "Miss Lake Hughes" and spent her time reading to children and selling raffle tickets. Though she admits that it can be exhausting, she says "the payoff and experience are great. Some days are better than others, but most of the time the kids are sweethearts and love seeing all of the 'princesses.' We give out crowns and tiaras at the end of the book."
Sophomore Colin Culver, unlike many other students, heard plenty of negative comments about the fair, claiming to have heard that it was "terrible." He added, "… while I will admit that it has changed over time, I would not call it 'bad.' It was a fun experience to go see friends, go with family, and have a good time with what is there, whether that be watching the shows, eating all the food, or going on the (sometimes rickety) fair rides!"
This year, the adults and children 12 years and older paid $13 to enter. Children under the age of 5 got in free with a paid adult, while children ages 6-11, as well as seniors 62+, paid only $9. Parking was $10 per car, so be sure to carpool next year.
The AV fair was open from 4 PM to 12 AM, except on Sunday, when it closed an hour early. Be well aware that entry is not allowed for children under the age of 18 after the 10 PM curfew unless they are with a parent or guardian. With music, lights, food, and rides, there is sure to be something for everyone to enjoy at the AV fair.
About the Writer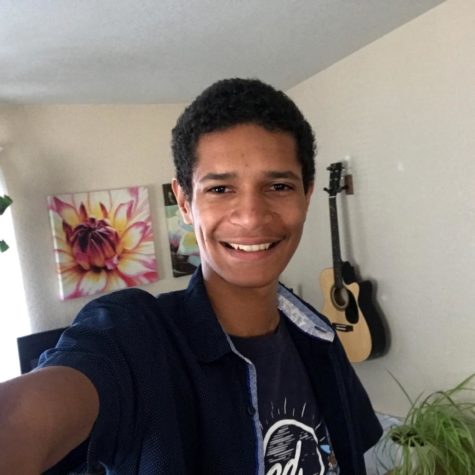 Kaelan Clipper, Staff Writer
Nothing says "time well spent" like catching up on community news while you sip a cup of coffee. I'm Kaelan Clipper, and I'm excited to be part of the...