The Snyder Cut
By Alex Kim, Humor Editor
December 5, 2019
Justice League was a 2017 film that put the most popular superhero team of all time on the big screen. The movie was set to be directed by Zach Snyder who had directed previously Man of Steel and Batman v Superman for Warner Bros. He had nearly completed Justice League, but following the death of his daughter, Snyder left the project. Warner Bros actually saw Snyder's departure as an opportunity to replace him and his vision for the DC Extended Universe (DCEU). Audiences had vastly complained about Snyder's previous two films for the studio, claiming that they were too dark in tone and contained no levity, so the studio decided to hire Joss Whedon, the director behind The Avengers who had recently become alienated from Marvel Studios. Whedon had completely remade nearly the entire film, reshooting over 70% of the original movie, rewriting the script, and completely changed the overall aesthetic of the movie. The result of Whedon's and Snyder's clashing visions for Justice League led to a tonally inconsistent mess that was both a critical and financial failure. 
Immediately following the film's release, fans of Snyder's original, depressing approach of the DCEU advocated for WB to release the "Snyder Cut" of the film. The hashtag "#ReleaseTheSnyderCut" tended on Twitter for a couple weeks after Justice League's release, but the popularity of the movement died down quickly. However, last month, Snyder confirmed that there was, indeed, a Snyder Cut, and, since then, there have been thousands of proponents for the release of Zach Snyder's Justice League. The hashtag has been been tweeted out by many celebrities, including those who had previously been in the original cut of the film and those who are in the movie, itself including Gal Gadot, Jason Mamoa and Ben Affleck, who were very vocal about their dissatisfaction with the film. 
Warner Bros has not made an official statement concerning Snyder's version of Justice League but several sources have rumored that his version of the movie will be released on WarnerMedia's HBO Max streaming service when the service launches in May of 2020. If the rumors are true, the release of the Snyder Cut would be a very monumental release for the studio. Many people are looking forward to the film and it would easily be regarded in a higher light than the theatrical release. But there is still a chance that the movie could be received poorly as many general movie goers and critics do not like Snyder's style of filmmaking. But the fate of the DCEU will all be revealed in May when the Snyder Cut is allegedly set to be released.
About the Writer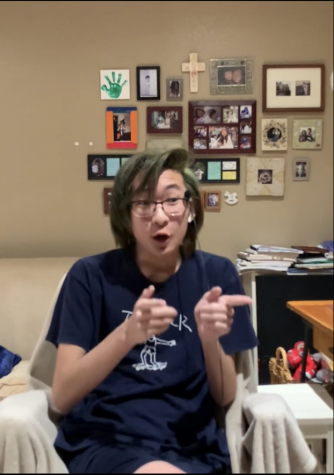 Alex Kim, Staff Writer
Hey all, Alex here. I'm a pretty big movie fan: I watch around one hundred movies a year, and I try to make sure that most of those movies are not dumb...