The Oscars Continued Shenanigans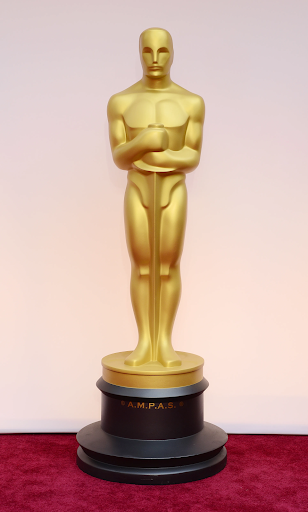 Whether you're there to see a wholesome Boon Jong Ho sweep the board with 4 awards for his hit movie Parasite (Great watch, highly recommend) or see Joaquin Phoenix 180 his acceptance speech into a PETA advertisement, the Oscars year after year never fail to amuse its audience through various random events conducted by Hollywood's finest. Brad Pitt hitting a vape on the red carpet is a signature I'm not sure I'd like to get used to, but hey, at least it's not as bad as the Oscars' food accommodation that warranted Julia Butters to bring her own homemade turkey sandwich. 
As interesting as watching Keanu Reeves gloss over his beard as he speaks on the creation of Toy Story 4 is, many at home couldn't get past all the female directors that got snubbed in the Oscar nominations. There was even discord on the red carpet, as Natalie Portman wore a cape inscribed with the names of ALL the female directors who had not been nominated. Honestly though, I feel bad for the scarcity of awards that were won by Quentin Tarrantino's Once Upon A Time in Hollywood. But hey, Brad Pitt got best supporting actor so there's that. 
Eminem's luster was unimpressive at his guest performance; I mean, even Martin Scorcese, the man of 3-hour ballad films fell asleep. Scorcese is getting old though, I heard he has a bedtime after The Irishman. The Academy forced all audience members to re-experience the horror that was Cats, as James Corden and Rebel Wilson showed up on stage in their *shudder* "cat costumes." At that moment, the soul of every person in that room and the at-home audience was knocked out of their respective bodies. It was an experience akin to watching a solar system supernova. 
While we're at it, let's just face it; Bong Joon Ho was going to drink immense amounts of alcohol regardless of whether he won or not because, he is Bong Joon Ho. People were confused, as Timothy Chalamet showed up dressed up as a 30 year old kidnapper/Ace Ventura. That Margot Robbie photobomb was pretty cute though. Janelle Monae ended racism at the Oscars by saying "The Oscars, it's so white." Diane Keaton never fails to impress, as she came dressed in a cosplay of the Babadook complete with a wide brimmed hat, indoors. Shameful yet iconic. Here's to another quirky Oscars.