School Updates
With the shift to online, students are receiving a huge flow of digital information each day, and it's easy to lose details every now and then. Luckily for the students at Quartz Hill, there are still a plethora of ways students can be active in their school community from home.
This year, ASB took extensive measures to create opportunities for students to participate. During the week of September 28, they are holding a Halloween-themed escape rooms on the website BreakoutEDU. Using links and access codes posted on social media, students will be able to use their school Google accounts to take part in all of the different riddles/questions to "escape" the virtual room. The student that "escapes" the fastest may be granted a prize.
During the week of October 5, ASB is honoring our seniors by encouraging them to pick up a crown from Burger King, decorate the crown, and then post a picture of their personalized crown on Instagram using the hashtag #quartzhillseniors. The QHHS Activities (@qhhsactivities) Instagram page will then proceed to repost all school-appropriate pictures. 
Also included in the week of October 5 is a compilation of athletic trick shot videos. This event, planned by the spirit committee, is open for any Quartz Hill student to submit a short, 15-second video featuring some sort of athletic trick shot to the QHHS Spirit Instagram page (@qhspirit) for a chance to be included in a three to five minute compilation. This is a great opportunity for all of Quartz Hill's athletes to partake in, especially with sports programs remaining in phase one of the three-phase transition plan.
Finally during the week of October 12, ASB is focusing on special education students by sharing pictures of activities they're partaking in. After students filled out a survey regarding if they'd like to participate in a pen-pal program with a member of ASB and other general questions, these videos will be arranged.
Competitions on TikTok will also be held during the week of October 12. Each day, ASB will put out a different theme for videos and plan on having some sort of additional student engagement with these videos by incorporating voting on the school activities page.
This year, QHHS decided to continue their Positive Recognition Program by instructing all staff to continue to hand out Quartz Hill Cards, formerly known as REB cards, to reward students for being outstanding citizens during distance learning.
QHHS staff continues to prioritize student mental health through the new Student Support web page. The page provides an abundance of resources, including live help, available Monday through Friday. 
Assistant Principal Charae Anderson is pushing students to find ways to stay connected with each other, even if it means being six feet apart.
"One way is hanging out with a friend in the neighborhood on your lawn," Anderson said. "Personally, I started having what I call "lawn dates" where I invite my friends over, generally just one at a time, and set chairs out next to each other. We have those conversations, eat food and drink soda pop, and call it a day."
Anderson advises students to remain calm during this time, alluding that, "This, too, shall pass." Vice Principal Gary Pierson also reminded students to be kind to themselves and those around them during this time.
"Most of all, take care of yourself and your family," Pierson consoled. "Follow the necessary protocols and precautions so that you can stay healthy and help us get you back on campus because we miss you."
In terms of staying updated and connected, students should be checking their email regularly, as Principal Zach Mercier regularly sends out important information to students this way. Connect by downloading the AVUHSD app, checking school social media accounts, and referring to the school website are other great ways to receive critical information.
Stay safe, QHHS!
About the Writer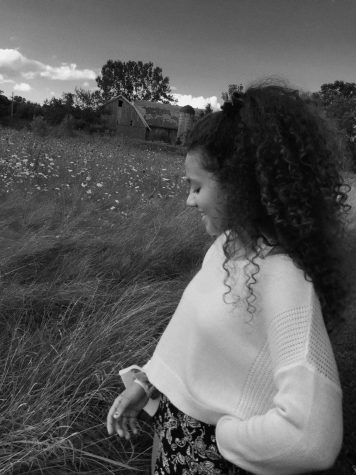 Jada Hikary, Staff Writer
My name is Jada Hikary and I am currently a junior here at Quartz Hill. I'm from Ann Arbor, Michigan and relocated to Quartz Hill over the summer. After...