What Led to the Downfall of the LA Clippers
The L.A. Clippers were one of the most hyped teams during the offseason as they acquired All-Star Paul George and NBA Finals MVP Kawaii Leonard. Fans were comparing the duo to be equal to, if not better than Lebron James and Anthony Davis of the Lakers. The Clippers were doing well during the season, making it all the way to the Western Conference. With a 3 to 1 lead, they were set to win the conference championship, but in just a series of games, the Clippers went from finals contenders to overrated.
The Clippers faced the Denver Nuggets. Comparing the roster, the Clippers looked stronger. With All-Stars Kawaii Leonard, Paul George, and defensive star Patrick Beverly, the Clippers seemed like a formidable force. On the other hand, the Nuggets have two great players in rising star Jamal Murray and All-Star forward Nikola Jokic. Jokic and Murray have amazing chemistry. During the regular season, Jokic gave Murray a hundred and twenty-nine assists while Murray gave Jokic a hundred and sixteen assists. No one in the league came close to the number of assists the duo had. Jokic and Murray made an amazing duo which may have resulted in Denver's win against the Clippers while Leonard and George did not seem to work well together. The reason for this could be because of their different instincts. Murray's first instinct when he gets the ball is to shoot while Jokic's first instinct is to pass the ball. On paper, it would seem likely that the Clippers would defeat the Nuggets. The big factor that led to the Nugget's win was Nikola Jokic. Though Jokic, a two-time NBA All-Star as well as an All-NBA First team, is not known for his flashy plays, his impact is huge nonetheless. It could even be argued that he is one of the best forwards in the NBA. At a height of 7 feet, Jokic is no laughing matter when it comes to defense. Jokic is also a sharpshooter as his jump-shot does not involve a lot of jumping. But the players on the Clippers are not the only ones to blame. Doc Rivers, the coach of the L.A. Clippers, has been under a lot of fire. Several Clippers' players came out saying that there were frequent times when they questioned Doc's coaching decisions.
It is understandable that fans are upset with the Clipper's loss however, Kawaii Leonard and Paul George just need time to build some chemistry and get on the level of the other team's powerful duo.
About the Writer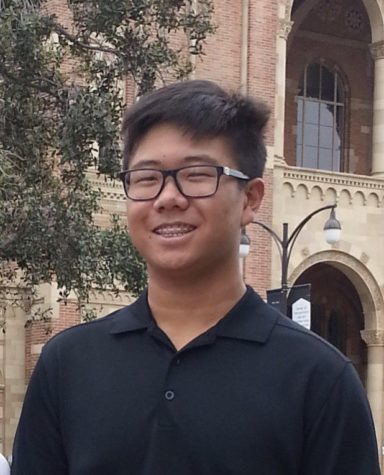 Patrick Park, Staff Writer
Hey there! My name is Patrick Park and I am a sportswriter for The Ubiquity. As a sports writer, I enjoy both playing and watching almost every sport....