Virtual Halloween Escape Room
By Lynn Lee, Staff Writer
October 16, 2020
Usually, Halloween is the most extravagant season at QHHS. Students wear scary costumes and make unforgettable memories.  In addition to spooky costumes, ASB usually holds an annual haunted house for students; however, due to COVID-19, the typical haunted house changed into a virtual escape room. Francesca Ryu, Public Relations officer for the class of 2023, said, "ASB wanted to do a virtual escape room because they wanted to do an event that would be appealing for the student body and something that would encourage students to participate." She also said, "Almost everyone loves escape rooms so we were like, 'why don't we give it a try?'"
To participate in the escape room students have to click the link in the bio @qhhsactivities on Instagram. The escape room starts with the following opening, "Clyde's favorite holiday was Halloween, and he was excited to celebrate it this year. However, Clyde found out that he had to work the night before Halloween. He had to restore the power that went out at school. But luckily Clyde was accompanied by ASB students."
The first obstacle that Clyde has to get through is a corn maze. Students have to enter a combination to lead Clyde through the maze. The second obstacle involves Clyde arriving at school at night; to pass this obstacle, students have to enter a combination of shapes. The third task begins as Clyde is about to leave the Big Gym. As he is exiting, the lights go out! And creepy things begin to lurk in the dark. Students have to help Clyde before it is too late! A number combination must be entered to get to the fourth task. Just as Clyde escapes the creepy objects he gets lost in the band room on his way to the technology room. In order for Clyde to escape, students have to unscramble words. As Clyde finally makes his way to the technology room to restore power, he spots tangled wires. To restore power, students have to connect the correct outlets. After connecting the outlets, Clyde is allowed to enjoy the rest of Halloween.
This virtual escape room was not as successful as the typical escape rooms held at school. Several students were asked how they felt about the virtual escape room and all of them claimed that they did not participate. Patrick Walsh, a sophomore at QHHS, said that he was not aware that there was a virtual escape room, which was why he did not participate. Others also were unaware of the escape room, while some just were not interested. Although this virtual escape room did not attract many students, it was a fun attempt to restore the Halloween spirit at QHHS virtually.
About the Writer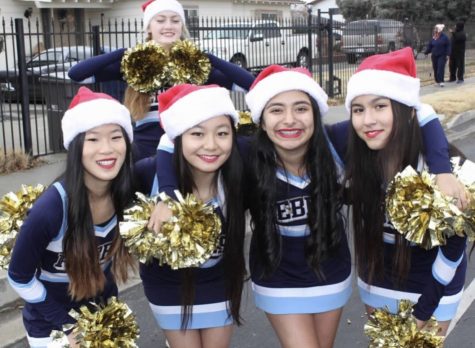 Lynn Lee, Staff Writer
Some of my favorite hobbies include crocheting, solving puzzles, reading, and playing the piano. My mom taught me how to crochet, and I have been doing...