So, the 2020 Elections Happened
Biden won. However, if 2020 has taught us anything, it is that nothing this year is going to be that simple. Going to bed on election night, President Trump had a significant lead over Biden in just about every state that had yet to finalize its results. However, by the next morning, unprecedented numbers of mail-in-ballots were counted, and the scale tipped largely in favor of former VP Joe Biden. States that have been consistently considered Republican-dominated, Georgia and Arizona, colored themselves in blue this election season, giving Biden a large lead over his opponent. However, despite nearly every media outlet collectively agreeing that Biden is the president-elect, Trump has dedicated this time after the elections to question the validity of the results.
President Trump has often called into question authoritative figures, calling the media "fake news" and confidently telling California Governor Newson that "I don't think the science knows," during a discussion on climate change. And, unsurprisingly, the elections were not an exception. During the first presidential debate, moderator Chris Wallace asked the current president if he would commit to respecting the election results and refraining from declaring victory until the results were "independently certified." He denied. Instead, he took that time to urge his supporters to volunteer their time as poll watchers to ensure the election's validity. Though shocking to most viewers, this behavior is not a one-time occurrence. In 2016, in a debate against Democratic nominee Hilary Clinton, coincidentally also moderated by Chris Wallace, Trump refused to confirm that he would accept the election outcomes, saying, "I'll look at it at the time." Of course, in a shock for the nation, the election swung in his favor, and there were no larger consequences of Trump's words. This year, things are not so easy.
Late on Election Night, President Trump came out to give a speech, nearly declaring victory over the elections. In his discourse, he gloated his leads in Georgia, Michigan, and Wisconsin, all of which reported a Biden triumph days later. Most notably, though, Trump confidently mentioned his massive lead in Pennsylvania that night, stating, "…we're winning Pennsylvania by a tremendous amount of votes…With 64% of the vote in, it's going to be almost impossible to catch." At the moment, he seemed correct; his lead in many states was impressive, but experts for weeks beforehand warned against any hasty conclusions. The unusual number of absentee ballots meant that poll workers needed more time to process the votes, ensure their validity, and give time for the postal service to deliver all the ballots, as long as they were postmarked by Election Day.
The Republican Party has not taken the loss easy. Supporters have gone out to protest the election, echoing Trump's claims that the election was stolen from the GOP and that the election was a fraud. In some states, they have pushed to stop counting ballots, while in others, Trump supporters urged poll workers to count every vote. Meanwhile, Trump vowed to pursue legal action, hoping to bring cases to court in the hopes of exposing what he believes to be widespread voter fraud. Thus far, state officials and courts have denied any evidence that the election was invalid.
Court cases are a hassle, sure, but the real issue lies in the sitting president's refusal to peacefully transfer power to a soon-to-be Biden administration. While Biden tries to press ahead in preparation for his term, already forming a coronavirus task force and naming Ron Klain as his Chief of Staff, the Trump administration is under strict orders to refrain from engaging in any event that may seem as if the Trump administration is transferring power. The agency tasked with shifting power, the General Service Administration, failed to sign legal documents to allow the process to occur. The delay means the president-elect will not have access to the information he and his team needs to govern once he assumes office. Emily Murphy, the head of the GSA, withheld from making public appearances. A spokesperson, though, spoke on the agency's behalf, announcing that the agency would make their next moves once an "apparent successful candidate" is announced, with no further detail on what the agency is waiting on.
Not only is Biden being blocked from information and resources, but some current White House officials are hoping for a smooth transition into a Trump second term. CNN reports that Secretary of State Mike Pompeo promised a "smooth transition to a second Trump administration," refusing to recognize the Democratic candidate's victory.
The current results project Biden as the clear president-elect, with the final counts giving him 306 electoral votes of the 270 he needed to win the election. While Trump has not yet made any official concession, much less aided the former VP in settling into the office, several media outlets have reported that Donald Trump has spoken with aides about a potential 2024 campaign, meaning he may be finally coming to terms with his loss.
About the Writer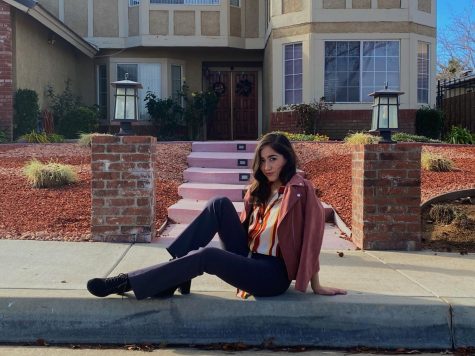 Melissa Canales, Editor in Chief
In one word, I describe myself as colorful. I adore watching sunrises and sunsets, reading books by candlelight, going on picnics with the stereotypical...