COVID-19 Vaccine
Schools are closing back down. The daily death toll is at an all-time high. Several states are going back into lockdown.  As 2020 comes to a close, the pandemic is alive and raging. However, a glimpse of hope revealed itself as a 90-year-old woman in Britain became the first person to be given a clinically authorized, thoroughly tested coronavirus vaccine.
On November 9, Pfizer and its partner, BioNTech, reported that preliminary results suggested their vaccine was over 90 percent effective, largely surpassing the Food and Drug Administration's bar of 50 percent vaccine efficacy.
According to Pfizer's chief executive, they could have 30 to 40 million doses of the vaccine before the end of the year.
The United Kingdom became the first Western country to grant emergency authorization to Pfizer and BioNTech's vaccine on December 2. Shortly after, on December 9, Canada also authorized the vaccine. The U.S. Food and Drug Administration is scheduled to have an advisory board meeting on December 10, where they are set to discuss Pfizer and BioNTech's request for emergency use authorization.
On the occasion that the vaccine is authorized in America, former Presidents Barack Obama, George W. Bush, and Bill Clinton have all pledged to receive their vaccines on camera to secure public trust in its safety.
"President Clinton will definitely take a vaccine as soon as available to him, based on the priorities determined by public health officials," shared Angel Urena, Clinton's press secretary. "And he will do it in a public setting if it will help urge all Americans to do the same."
Likewise, former President Obama also expressed his trust in public health officials — specifically with the nation's top infectious disease expert and director of the National Institute of Allergy and Infectious Diseases, Dr. Anthony Fauci.
"People like Anthony Fauci, who I know, and I've worked with, I trust completely," Obama told SiriusXM host Joe Madison in an interview scheduled to air December 10. "So, if Anthony Fauci tells me this vaccine is safe and can immunize you from getting Covid, absolutely, I'm going to take it."
As news of the vaccine spreads, many have expressed hesitancy, especially minority groups. Studies from the past year have revealed that minority communities are not only more exposed to coronavirus and have higher death rates, but they are also the most vulnerable due to pre-existing conditions.
"I understand why the African American community would have some skepticism. But the fact of the matter is, is that vaccines are why we don't have polio anymore, the reason why we don't have a whole bunch of kids dying from measles and smallpox and disease that used to decimate entire populations and communities," Obama assured.
About the Writer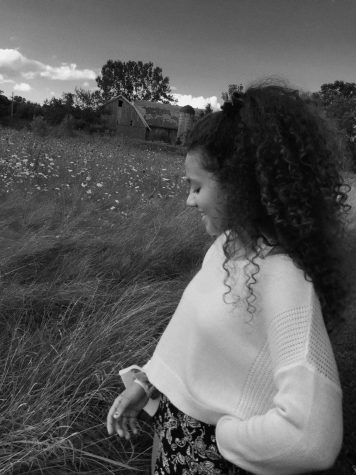 Jada Hikary, Staff Writer
My name is Jada Hikary and I am currently a junior here at Quartz Hill. I'm from Ann Arbor, Michigan and relocated to Quartz Hill over the summer. After...