The Legacy of Diego Maradona
Diego Maradona was born on October 30, 1960. Maradona's talent was evident from a very young age. When he was only eight, Maradona went to the Argentia Juniors, one of Argentina's first division soccer teams, for tryouts. The coaches could not believe how talented the young boy was and dedicated themselves to improving Maradona's skills. This was the beginning of Maradona's immortal legacy. 
At the age of fifteen, Maradona had his debut with the Argentina Juniors and set the record for the youngest player to play in the Primera. After this, he represented his country in the Argentina national team in 1977. After spending five seasons with the Argentina Juniors, Maradona decided to move on. Although he had many tempting offers, Maradona agreed to join the Boca Juniors, the team he had supported all throughout his childhood. He managed to fulfill his dream by winning the Boca Juniors, a League title.
After leaving the Boca Juniors, Maradona bounced around several different teams, including the FC Barcelona and Napoli, each signing him on lucrative contracts. During this time, Maradona cemented himself as the greatest fútbol player. Though these achievements added to Maradona's resume as the greatest soccer player of all time. His name will forever be remembered in the World Cup after his historic goal during the 1986 World Cup. Facing England in the quarter-finals, Maradona got the ball during the second half of the game and performed magic. He ran past five English players over 60 meters and shot the ball, scoring. This was an unbelievable solo goal. 
However, Maradona stayed in the hearts of Argentinian fans for what he represented to them. Argentina, as a country, has gone through many hardships. Economic struggles, along with social issues, Maradona was a symbol of hope to his people. He demonstrated that a great player could represent the people even in a small, struggling country. Maradona's personal life, though, was full of its own hardships. He had a cocaine and alcohol addiction that began in the 1980s. These led to health issues, which ultimately led to his early death at the age of sixty. 
Diego Maradona's legacy is remembered after his death, and there are talks of possibly imprinting his face onto Argentina's banknotes. Maradona's legacy will never be forgotten, not by soccer fans worldwide, and definitely not by the people of Argentina. In a struggling country, Maradona was a break from those daily troubles and a beacon of light that the people looked up to.
About the Writer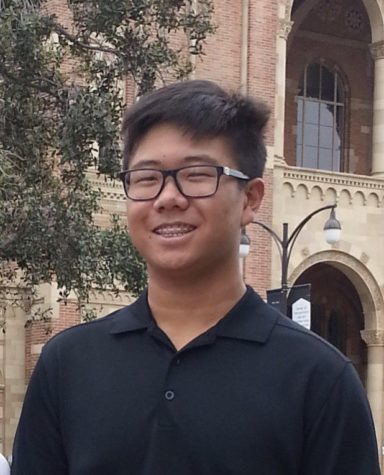 Patrick Park, Staff Writer
Hey there! My name is Patrick Park and I am a sportswriter for The Ubiquity. As a sports writer, I enjoy both playing and watching almost every sport....