Full FDA Approval for the Covid-19 Pfizer Vaccine
The United States gave Pfizer's Covid-19 vaccination complete FDA approval last week (August 23rd), possibly giving more people confidence in the shot and opening the path for higher vaccination rates.
In the trial to receive full FDA approval, researchers and scientists analyzed data of the vaccine's effectiveness from 20,000 Pfizer vaccines and 20,000 placebos, administered to individuals ages 16 and older who did not have symptoms of a COVID-19 infection within a week of getting the second dose. The safety of the BioNTech formula, known as Comirnaty, was researched in 22,000 people who received treatment and 22,000 who took a placebo, also in ages 16 and older. Based on the data from its trial, the vaccine was proven to be 91% effective in hindering the COVID-19 infection.
Pfizer noted that while the United States was the first country to receive FDA approval for the vaccine, it was a gruesome and thorough process to reach this position. However, after 360,000 pages of an approval application and extensive studies, it was finally acclaimed. This is the first time that the Food and Drug Administration has had a surplus of evidence to determine the shot's safety properly.
Last month, Defense Secretary Lloyd Austin proposed a request to make the vaccine mandatory, hoping to get the support of President Joe Biden. After the FDA approved the vaccine, the Pentagon began to map out vaccination guidance, and a timeline of mandates is expected in the coming weeks. 
"While this and other vaccines have met the FDA's rigorous, scientific standards for emergency use authorization, as the first FDA-approved COVID-19 vaccine, the public can be very confident that this vaccine meets the high standards for safety, effectiveness, and manufacturing quality the FDA requires of an approved product," told FDA Commissioner Janet Woodcock, M.D. "While millions of people have already safely received COVID-19 vaccines, we recognize that for some, the FDA approval of a vaccine may now instill additional confidence to get vaccinated." 
Pfizer and Moderna are doing clinical research into administering approved doses to children 15 years of age and younger. Results of this study are to be expected by fall, hoping to push a rollout of vaccine approval in children.
Additionally, talk of a third booster shot is already underway and currently being administered to those with severely compromised immune systems. The Biden administration is working on rolling out boosters in the next few months, further contributing to the vaccine's effectiveness.
More than 200 million doses of Pfizer were distributed throughout America under emergency requirements, and this number is now expected to increase exponentially due to its approval.
About the Writer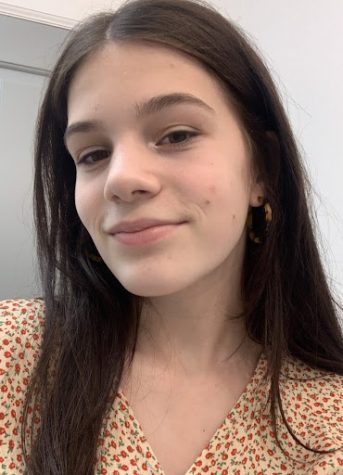 Preslee Adams, Staff Writer
Hi! My name is Preslee Adams, and this is my second year in journalism. I am filled with excitement for this upcoming school year and cannot wait to grow...