The Pandemic Can't Stop Our Girls Tennis Team!
This year is the first time we have been back in school since the beginning of lockdown. Although this means classes will no longer be taking place online, it also means we are bringing back team sports. Our girls' tennis season has already begun!
This year is interesting in the sense that we have not had a situation like this before. Covid-19 is still going strong due to variations such as the Delta variant. Due to these strange circumstances, some restrictions have been put in place for all sports teams. First, athletes will be tested for Covid-19 weekly in order to prevent the spread and quarantine anyone who might have contracted it. However, athletes who have been fully vaccinated will not be required to go through with this test. Second, athletes will be allowed to remove their masks during practice and games, but it is recommended that they put their masks back on after they have completed their activity. 
Besides this, tennis in itself has remained the same with the current situation of Covid-19 not changing the rules. Matches between schools will consist of both singles and doubles. Singles is a term used to describe a one-on-one match, while doubles is a term used to describe a two-on-two match. Each team's strongest players usually participate in singles matches. Each side is allowed a single bounce after their opponent has hit it to return it over the net. If a team fails to return the tennis ball, the opposing team will receive a point. The scoring system in tennis is unique. One point is equivalent to 15, 2 points equal 30, and 3 points equal 40. If the score becomes 40-40, this scenario is known as a Deuce. In order to win a set, players must reach 4 points or one more point after 40. For example, if the score is 40-30 with 40 on your side, you need one more point to take the set. 
Getting back on track, Quartz Hill's girls' tennis team has already finished their first match against Canyon High School! The result was a tie, with the game-ending score of 72-72. Although a tie-breaker was set to be played, Canyon High School could not participate, which led to the final call of a tie. All in all, our Royal girls' tennis team is off to a great start! Go Royals! 
About the Contributor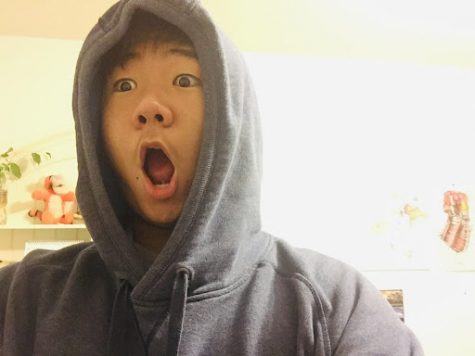 Patrick Park, Staff Writer
Hello! My name is Patrick Park, and I am currently a senior at Quartz Hill High School. This is my third and final year in Journalism. It feels weird to...