Exciting Upcoming Nintendo Switch Releases
The Nintendo Switch is an exciting console. It features a wide range of genres, along with hundreds of first-, second-, and third-party games from dozens of various game studios. Hit games like The Legend of Zelda: Breath of the Wild and Super Mario Odyssey captivate adults and children worldwide. Despite nearly half a decade since the console's 2017 release, the console offers an impressive list of upcoming 2021-2022 releases. Here are six upcoming 2021 Nintendo Switch titles and four upcoming 2022 titles!
(This list is ranked by earliest to the latest release date.)
Super Monkey Ball Banana Mania
Developed by Ryu Ga Gotoku Studio and published by Sega, this remastered game covers the first three Super Monkey Ball console entries. In this simian-filled universe, you'll roll your way through various worlds and over 300 stages while trying not to slip off an edge. Multiplayer and single-player minigames like Monkey Racing, Monkey Soccer, and Monkey Bowling can also be played. And wait, that's not all! Hilariously, DLC characters like Persona's 5 Morgana, Yakauza's Kazuma Kiryu, and Sonic are confirmed to make an appearance. So, want to have some mindless fun? Pick this up when it drops on October 1, 2021.
This Metroidvania (Metroid established the genre!) action-adventure and shooter game is developed by MercurySteam and Nintendo EPD. Metroid enthusiasts have been waiting for ages to get their hands on another 2D side scroller for 19 years! Luckily, it appears that this future installment won't be one to disappoint, introducing several new gameplay mechanics, enemies, and abilities to add plenty of entertainment. Set after Metroid Fusion, it'll be the 12th installment in the series once its October 8, 2021 release hits.
As someone who has sunk over 300 hours on Tetris 99— the unique, intense battle royale that pits 99 Tetris players against each other — I can't wait for this title. With charming graphics, a dreamy atmosphere, and high-quality levels, Tetris Effect: Connected offers an experience unlike the original (there's even a co-op mode and competitive play!) Developed by Monstars and published by Enhance Games,  Tetris Effect: Connected was initially released for the PlayStation 4 and ported to the Switch on October 8, 2021.
"Wahoo!" As the name suggests, Mario Party Superstars will be a delightful game to play alongside friends and family locally or wirelessly. The bright, vibrant visuals and infectiously happy soundtrack of a Mario Party game are sure to make you smile. If you're a longtime Mario Party fan, you'll want to buy Superstars for its selection of five remastered classic boards and 100 minigames from the first three games. Even if you're new to the series, you might be interested in seeing what all the rage is about the older games! Superstars, the second Mario Party Switch entry (and twelfth overall), arrives in stores on October 29, 2021.
Shin Megami Tensei V (SMT5)
Shin Megami Tensei V is next in line in the Shin Megami Tensei series that includes around three dozen games. This role-playing, adventure, and strategy game consist of fantasy and intrigue. Set in a post-apocalyptic world rife with angels and demons, SMT5 is perfect for those itching for a dark plot. Additionally, followers of the beloved Persona series will also like SMT5 because of the similar supernatural themes, combat system, and well-written stories. Can't wait to delve into this mysterious game? Check it out on November 11, 2021!
Pokémon Brilliant Diamond

and

Pokemon Shining Pearl
In February, the announcement of Pokémon Brilliant Diamond and Pokémon Shining Pearl marks Pokémon's 25th anniversary. They will be the future HD remakes of the classic Pokémon Diamond and Pokémon Pearl that came to the Nintendo DS in 2006. Noticeably, the original 2D pixel art has dramatically shifted into an adorable 3D look. Despite the gameplay, story, and locations staying unchanged, the latest versions plan on character customization, overworld Pokémon, and possible touch screen capabilities. Nine-year-old me was a devout Gen IV player. History will repeat itself after the release of the remakes on November 19, 2021.
Adventure, romance, and farming? That's right, the simulation action-RPG game series Rune Factory seamlessly combines them all. Play as an amnesiac protagonist while you slay monsters, tend to crops, and form friendships (or perhaps even more?) in the fantastic fantasy world of Rune Factory 5. Whether you want to cultivate combo attacks or relax in town is up to you– either way, you'll have a blast! Stardew Valley and Harvest Moon fans will be pleased to discover this gem. Published by XSEED Games/Marvelous USA, Inc., this colorful 3D anime game launches in North America in early 2022 (it is already out in Japan).
At last, the first Pokémon game that everyone has been aching to play is soon to come. Pokémon Legends: Arceus takes place in the fictional Hisui region (based on feudal Japan), featuring a diverse set of environments from snow-tipped mountains and barren deserts to verdant woodlands. Its open-world gameplay will allow you to sneak up and catch Pokémon in their natural habitats as you accomplish assigned survey missions. Each Pokémon species will even possess a unique set of behaviors with their own time/weather preferences. This game will be a must-buy if you enjoy the Pokémon series and Legend of Zelda: Breath of the Wild! Set out on an adventure on January 28, 2022.
The Legend of Zelda: Breath of the Wild

sequel (no official title confirmed)
Vast, picturesque lands. Astute gameplay mechanics. Endearing characters. The Legend of Zelda: Breath of the Wild was the 2017 Game of the Year, and there are stunningly high expectations for the sequel. The two trailers of the future Legend of Zelda game denote the same art direction, Hyrulean creatures, and magnificent music. It also seems that another grand narrative is being written, just like Breath of the Wild. However, Nintendo hasn't disclosed many concrete details, and there's more speculation than anything at this time. Understandably, the game is still in development and will hopefully be released sometime in 2022.
It's time to enter the sweltering new wasteland of the Splatlands in this upcoming Splatoon game. This competitive third-person shooter game (using ink instead of bullets) takes place in Splatsville, the bustling "city of chaos." You'll be able to choose either an Inkling or Octoling– half-human squids and octopuses — to play as you ink up terrain and "splat" enemies. New gear, stages, and maneuvers will be put into play when you start inking your way to the top. Not to mention, you'll be able to deck your character with fresh new hairstyles and colors. Can we get an iconic Splatoon "booyah!" for the game's scheduled 2022 release?
These are just a few of the terrific games coming out in 2021-2022. Hopefully, one of them piqued your interest, and if so, I highly recommend that you look into them. Some may even offer a special pre-order deal!
About the Writer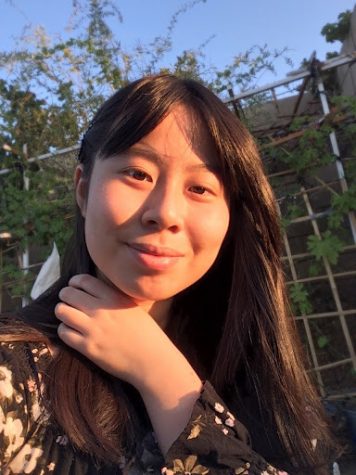 Tiffani Pe, Staff Writer
Hey everyone! My name is Tiffani Pe (pronounced like "pay"), and I'm a junior at our lovely Quartz Hill High School. This will be my first year participating...