Volbeat Has Done It Again!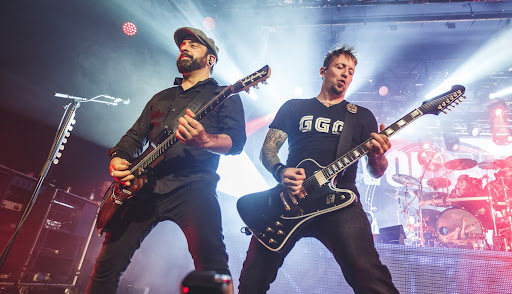 Volbeat's new single "Becoming" gave a kick in the teeth to those anticipating the metal band's return with its October 28 release. 
Formed in 2005 Copenhagen, the band consists of lead singer and guitarist Michael Poulsen, lead guitarist Rob Caggiano, bassist Kaspar Boye Larsen, and drummer Jon Larsen. 
The band is categorized in the heavy metal genre, but Volbeat's influences stem from Elvis Presley to Black Sabbath. It sits somewhere in the middle, with strong sounds of rockabilly found in the tracks.
Having been influenced by these genres, Poulsen explained the blend to Revolver Magazine in the October interview, "… When I formed Volbeat, that was the time to put those melodies into form- keep the heavy sound, but let those melodies out…." This is one reason why I love the band so much: their music is metal, but the melodic elements, when added, are simply beautiful and mind-altering. 
I think "Becoming" sits right in the middle of all the heavier inspirations Poulsen has. The single begins with what can only be described as a deep growl of a guitar riff and then picks up pace. Once Poulsen enters, his vocals offer the familiar devilish feel while the lyrics look into his mind and the process of living and the afterlife. 
Poulsen's lyrics always have a unique quality, which leaves them open to interpretation. I have always loved that in different moods, Volbeat's music can accompany a person anywhere. With "Becoming," I can't decide if I want to go on a long run or contemplate my existence along with Poulsen and the band. 
I have listened to Volbeat since I was around 9 or 10. This year I finally had the opportunity to experience one of their live shows at the Hollywood Palladium on October 6. It was a dream come true, and it was a perfect way for me to return to live music following the pandemic. I stood one person behind the barricade and sang along with Poulsen and headbanged my heart out. Although the crowd kept me on my toes, there wasn't a dull moment! 
I can't wait to hear what is next for my favorite band. One thing I know for sure, "Servant of The Mind," their upcoming album, is going to be one rockin' time I can't wait to experience. I also get to see them again as they co-tour alongside my other favorite band, Ghost, next year. Let's just say Volbeat isn't going anywhere, and I will be rockin' with them again on December 3.
About the Contributor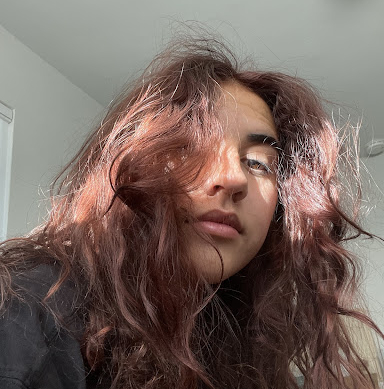 Kennedy Starr, Staff Writer
Hi there! My name is Kennedy Starr, and I am a writer for  Ubiquity student news. I am so excited to get to write for everyone out there. I am so ready...