Venom: Let There be Carnage
Venom: Let There Be Carnage was an excellent movie. It had many twists and turns, and it was crazy! The film is about Venom and Carnage fighting to see who is superior. The person that Venom took over is Eddie (the main character). One thing to know is that Venom is an alien who came crashing down to Earth and took over Eddie's body. You can say they are kind of partners. Eddie visits this serial killer named Cletus Kasady since he's a reporter for the police. After meeting with him a couple of times, he writes some new papers about him and only tells one side of the story. Then Eddie gives Cletus another visit. Now Cletus says some insults and gets mad at Eddie, which gets Venom mad. Venom attacks Cletus. Good thing there was a guard behind Eddie who stopped him but didn't see Venom, which is good. No one can know who Eddie is. When Venom attacks Cletus, a part of Venom is mixed with the blood and Cletus's finger, and Cletus eats it after he eats that mixture. Carnage is born in Cletus's body. When the police tried injecting chemicals into Cletus's body to kill him, Carnage showed himself and saved Cletus from dying and killed most of the police guards in prison, then escaped. 
After Cletus escapes, he saves his beloved wife from a mental hospital, but his wife has powers. She can scream loud. But Venom and Carnage are very sensitive when hearing, so Carnage and Cletus's wife won't make a good match. They end up destroying half the city. Not only that, but Eddie is in a real pinch since Carnage is looking for him, and the cops are looking for Venom. That's why Eddie doesn't want anyone to know that Venom is with Eddie, or they both will die or get tortured by the government to figure out what Venom is. But the real event of the show is the fight between Venom and Carnage. So much chaos and action make the movie enjoyable. It's like nothing you would expect. Of course, everyone knows that Venom wins since he's the hero of this movie. This movie wasn't Marvel's most significant, but it's for sure a must-watch. This movie is exceptionally excellent. Marvel has some talent. When it comes to the film industry, marvel will satisfy its audience. Venom: Let There Be Carnage was indeed a good movie with everything it needs.
About the Writer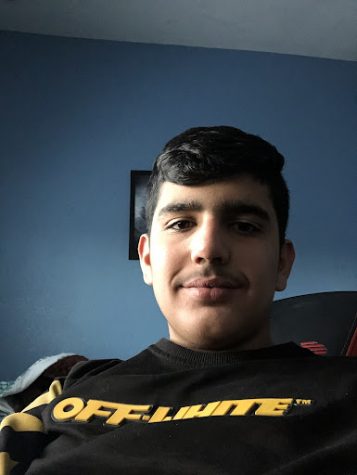 Karam Askar, Staff Writer
Hi, my name is Karam Askar. I am a freshman at Quartz Hill. I like this school so far because I find all my teachers friendly. My favorite color is red,...