Say "Woof!": Heartfelt Canine-Centric Novels
There is never enough writing about humanity's four-legged best friend: dogs. Although there is a surplus of comedies, many works serve as genuine love letters to our beloved pups' intrinsic courage, devotion, and lovable natures. (After all, who can say no to a pair of puppy eyes staring back at them?) If you call yourself a dog lover, you can't miss out on reading these novels to gain more insight into what goes on in the brains of our canine companions.
Now, here are five novels — listed in no particular order – that follow the stories of dogs and hit you with emotion after emotion.
The Art of Racing in the Rain
Published in 2008 by Garth Stein, this book is one of my all-time favorites for its hard-hitting themes and unique use of racing as a metaphor for life. In this work, we follow the witty narration of a Lab-mix, Enzo, a wise soul in a dog's body. He lives with owner Denny Swift, a professional racecar driver. Enzo often wishes he were human to drive on the track and feel the same rush as his owner. 
The Art of Racing in the Rain delves into what it means to be "human," the power of love and family, and even darker topics (which you'll have to read to find out about). Every scene in this novel made me feel something. Reading The Art of Racing in the Rain took me through a roller coaster ride of laughter, happy and sad tears, and even yelling at the pages.
Susan Wilson's 2013 novel The Dog Who Danced is a story of love, sorrow, and relationships transcending species. Justine Meade had lost everything she cared about in her life, including her mother, son, and, eventually, father. Through thick and thin, the only constant in her life was Mack, her Shetland sheepdog.
Described as a "perfect gentleman," Mack is shining light in her lonely days. But it appears that not even he can stay with her indefinitely. After a cross-country trip goes wrong, she becomes separated from him, losing the last love of her life. If you like sad stories with happy ends and a canine element, this is the book for you.
A Dog's Purpose

(a series) 
Throughout W. Bruce Cameron's three-part series A Dog's Purpose, faithful dog "Bailey" searches for his purpose. When he dies, he is reincarnated as another dog with a question on his lips: "Why me?" Although this may sound like just another series from a dog's perspective, it is endearing in its lingering, universal longing to understand why we are here. By the end of my reading, I realized how blessed I am to have my dog by my side.
Until Tuesday: A Wounded Warrior and the Golden Retriever Who Saved Him
The novel is precisely what the title suggests. Tuesday is a service dog of a Golden Retriever who has worked with inmates and troubled children. Luis Montalván is a Captain in the United States Army. Montalván spent two years in Iraq and seventeen years in duty, confident that he could face any obstacle. Then, he returns home and struggles with physical wounds, post-traumatic stress disorder (PTSD), and intense anxiety attacks that prevent him from leaving his house… until he meets Tuesday.
Until Tuesday, a book written by Montalván himself and Bret Witter (the writer), is based on factual events, exposing the severe conditions that veterans have to endure. It's powerful, honest, and informative. I couldn't ask for a better tribute to the unconditional connection that humans and dogs share.
It would have been difficult not to include Fred Gipson's iconic 1956 tearjerker, Old Yeller. This coming-of-age story follows Travis Coates, a young kid entrusted with caring for his mother and younger brother in the absence of his working father. Soon after, he discovers a mangy, desert sand-colored stray dog whom he affectionately refers to as "Old Yeller." He despises the dog at first and tries to shoo it away, but their bond grows as thick as blood over time.
However, life is cruel and unjust. When you read about Old Yeller, the harsh reality sinks in: life doesn't care if you're having a good or horrible time; it's just "time." You might have already read this book a few times. In which case, it's time for a reread! And if you haven't already read Old Yeller, pick it up! It's a classic for a reason, and Old Yeller is a must-read for anybody, regardless of age or time.
About the Contributor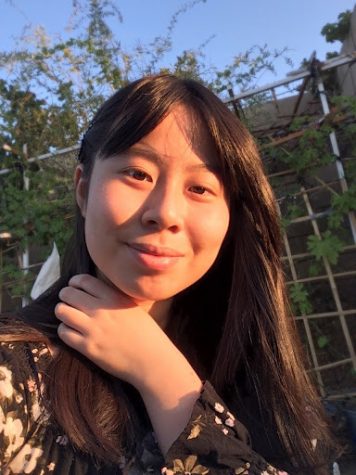 Tiffani Pe, Staff Writer
Hey everyone! My name is Tiffani Pe (pronounced like "pay"), and I'm a junior at our lovely Quartz Hill High School. This will be my first year participating...