Michael Phelps: A Message About Mental Health to Athletes
In a day and age where mental health has become a mainstream issue, many athletes have publicly stated they would be taking breaks for their mental health. Athletes such as Naomi Osaka, Chloe Kim, and Calvin Ridley have all said they would be taking a break from competitions to improve their mental health. These athletes are some of the best in the world as well. Naomi Osaka won both the 2020 US Open tennis tournament and the 2021 Australian tournament. Chloe Kim won a gold medal in the women's snowboard halfpipe at the 2022 Olympics. Calvin Ridley was drafted in the first round of the 2018 NFL Draft and has been a top receiver for the Atlanta Falcons. However, many fans do not know the actual amount of stress these athletes have to take daily. We as fans must hold off on our desire to see these athletes constantly perform and acknowledge that they are humans, too, with their own mental health issues. One of the pioneers of this was Michael Phelps. 
Phelps is regarded as one of the greatest Olympians to exist, with a record of 28 medals. However, not everything was perfect for the Golden Boy. In 2004, Phelps was arrested on charges of intoxicated driving after he won six gold medals at the Athens Olympics. This was the first sign of Phelp's declining mental stability. "I can go back to 2004 and say that was when I first experienced it," stated Phelps during a commentary for the 2020 Olympics. Stories of Phelps' mental health troubles began to surface more frequently after his retirement. Phelps then stated that he accepted that depression was a part of his life and that he needed to work to solve it. Instead of refusing to acknowledge the problem, he accepted it and understood what was needed to improve. "That was when I was finally able to really see that this is who I am and it's a part of me and it's not going to go away. So, I need to learn more about it. I need to learn why I work how I work, why I am how I am."
From there, Phelps has worked tirelessly for athletes' mental health. He has become a mental health advocate by partnering with companies such as CVS pharmacy. His most significant contribution has been coming forward with his mental health problems. Phelps coming out has provided a beacon of hope for other athletes to address the issue from personal experience. Mental health is no longer something to be ashamed of and has become a critical issue because of Phelps. In all honesty, athletes are not a different breed of humans. They are just ordinary people who have accomplished incredible athletic feats. Mental health issues should not be seen as something that is stigmatized.
About the Writer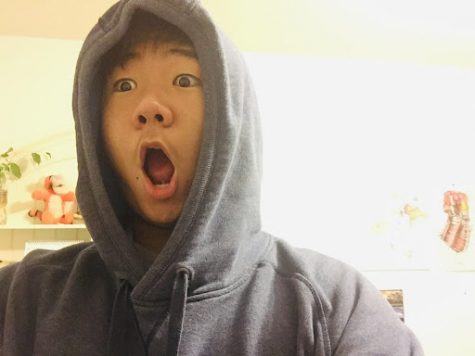 Patrick Park, Staff Writer
Hello! My name is Patrick Park, and I am currently a senior at Quartz Hill High School. This is my third and final year in Journalism. It feels weird to...