Mr. Morale & the Big Steppers Review
On May 12, 2022, Kendrick Lamar dropped his newest album called Mr. Morale & the Big Steppers. This is the first music that he has published in over five years of new releases. The album has 18 songs in total, which adds up to a listening time of about one hour and thirteen minutes.  
Lamar has not been totally inactive during these five years of musical silence. He described these years of intervention as a "roller coaster ride." He has accomplished so much in this small break compared to most other artists. He became the first-ever pop artist and rapper to win the Pulitzer Prize, and on top of that, he also performed at the first-ever Super Bowl half-time show that had been centered around hip-hop. 
Not only did he have many career-linked achievements, but he was also able to start a family with his partner. Lamar fixed his album cover around his family and children. In the album, Lamar makes it clear to see that he has struggled with mental health issues which he ended up seeking therapy for, and he had also battled with a two-year-long period of writer's block. 
One of the most popular songs on the album is "Die Hard," featuring Amanda Reifer and Blxst. In the song, Lamar opens up about how he did not feel comfortable being vulnerable with his partner. Many believe that this track was very safe compared to the rest of his album, but it is radio-friendly, and an easy listen that many could relate to.
Another song that is essential to getting to the whole experience of Lamar's album is "Father Time," featuring Sampha. The song is about the relationship between Lamar and his father. The rapper discusses how the issues in this relationship had caused him a difficult time being able to express his emotions as an adult. Then he goes on to explain how he himself has now become a father. The song is very emotional, and it provides insight into the famous singer's very private life. 
The song "We Cry Together," featuring Taylour Paige, is one of the most intense and powerful songs on the entire album. Throughout the song's entirety, the two singers are seen in a screaming match against each other. The scene is supposed to represent a couple in the depths of an unpleasant disagreement with one another. This is one of the more creative songs that he has written in his career. 
Some of the other more popular songs on his album featured other famous artists such as Summer Walker, Ghostface Killah, and Beth Gibbons. 
Kendrick Lamar fans around the world have long anticipated this album, and it seems that many of us have not been disappointed.
About the Contributor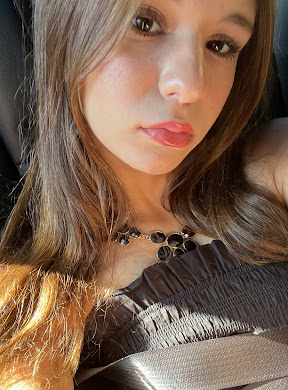 Viktoria Brajanovska, Marketing Staff
Hello everyone! My name is Viktoria Brajanovska. I am prepared to focus on my work this year after a very long but relaxing summer. I am a Quartz Hill...