Review of National Geographic's Photos of the Extraordinary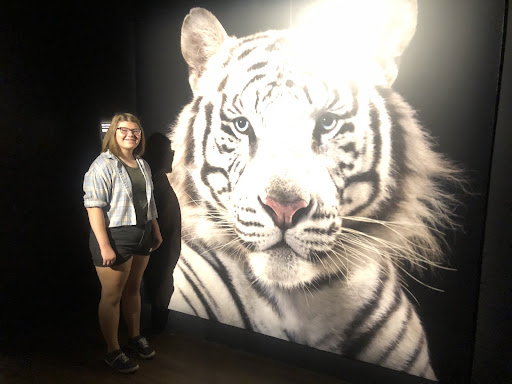 Traveling to Las Vegas with family can become a bore to many adolescents, including myself. Sure, you get to do some traveling, but at the end of the day, you end up sitting in a room while your parents are down at the casino. That is why one must take it upon themselves to force (or for you more polite folk, convince) a parent to go with you and see the sights of the strip. 
I'd seen some advertisements for "National Geographic's Rarely Seen Photos of The Extraordinary" exhibit at Bally's Las Vegas (whew, that's a mouthful) in a magazine in the room. When I'd first shown it to my mom, she said, "Pictures? Why spend money on pictures you could find online?"
I silently nodded and forgot the notion.
Later on, as my Dad and I began to roam the strip, we decided to visit "Paris." But as if it was intended (and I assure you it was not), while entering Bally's to enter Paris, there it was! A noticeable sign in the casino pointing downstairs to the promised land! 
After a quick pop-in to Paris, we bolted to the exhibit.
Walking in, you know you're in for a treat. Then your jaw dislocates from your skull and drops hard onto the floor. 
I gaped at the photos, practically screeching about the stunning photography and how there is no way EVER that it is just a photo! One looks so much like a portrait. It's frankly scary how it's a photograph. 
Some parts of this fifty-photo exhibit bring photos to life with decorations, light, and sound effects. This would be a perk for all students who enjoy a good photo opportunity.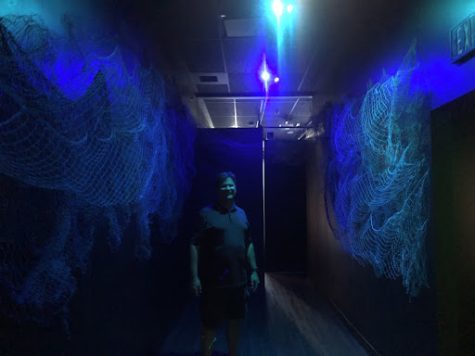 True, walking in, the price is outrageous for an exhibit (it's Vegas, we really should expect it). But once you walk in, you find every cent is worth it!
Then once you're finished and are spit out into the gift shop (alas, I feel for the "get all hyped up from the amazing exhibit and buy more stuff" trick), you can make your way to The Fountains of Bellagio! 
The exhibit was astonishing in many ways, and I wish I could go back. It's perfect for families and lovers of art. "National Geographic's Rarely Seen Photos of The Extraordinary Exhibit" is perfect.
About the Contributor

Jillian Kleespies, Staff Writer
Hey there, this is Jillian Kleespies coming at you from a random room with an empty can of soda, and too much homework for the first week of school (in...