Recap of Past Weeks in NFL
These past weeks have been very eventful for the NFL, with many upsets and different occurrences. One of the main topics was how many injuries players sustained. The Los Angeles Charger quarterback Justin Herbert is one of them. He was projected to have one of the best seasons for the Chargers until he had been struck in the ribs. It put him out for weeks, but he is projected to return in about three weeks. Another pair of essential players on the Chargers who were injured was their leading wide receiver, Keenan Allen, who suffered a hamstring injury, and D'Andre Swift, who is struggling with an ankle injury. Although injuries are a common issue, this season has been filled with more than usual.
As the season continues, more and more upsets have occurred. Some of the few losses in past weeks include the Denver Broncos versus the Seattle Seahawks, the Minnesota Vikings versus the Green Bay Packers, and the most surprising of all, the Las Vegas Raiders versus the Los Angeles Chargers. Most fans were caught off guard by this upset because of how the Chargers' team was ridiculed early in the game. Also, the Raiders had recruited a superstar receiver Davante Adams coming from the Green Bay Packers. The Raiders were projected to be a leading team in their division, but after the game, many players thought otherwise. Some of their coaches say it is just a matter of getting used to each other and gaining a teammate connection. 
Kicking field goals last season was a significant problem for the NFL recently. During most football seasons, the average field goal percentage stays around 86%. However, these games that have been played in the past weeks have had a field goal percentage of 82%, which is close to being an all-time low for the league. The leading cause of these players struggling to make field goals is using a newer tactic called "icing the kicker." This technique is used when the opposing team goes for their field goal. When the kicker is about to kick, you could call a timeout, trying to throw the player off their game. This is similar to other sports, such as basketball, where calling a timeout stops a team's momentum. 
As the NFL progresses its season, there will be more news to follow up with it. It is just based on the viewers to determine whether or not it is worth keeping in mind when thinking about the next team to win the Super Bowl. Just take into consideration the multiple factors that could affect a team's chance of winning it all before jumping to conclusions.
About the Writer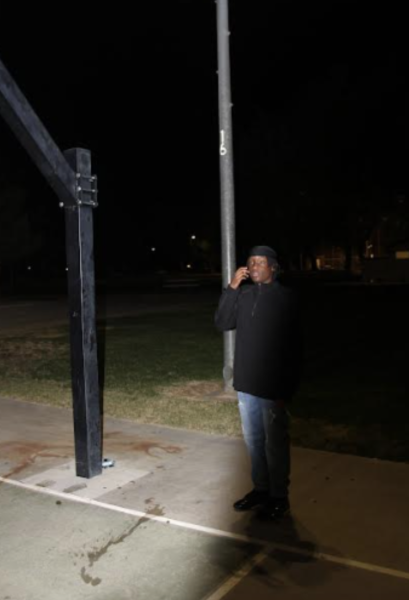 Panashe Mafukeni, Copy Editor
Hey Royals! My name is Panashe Mafukeni and I am an editor for Quartz Hill Journalism. I take pride in my academic career by taking International Baccalaureate...