Review of Halloween Horror Nights at Universal Studios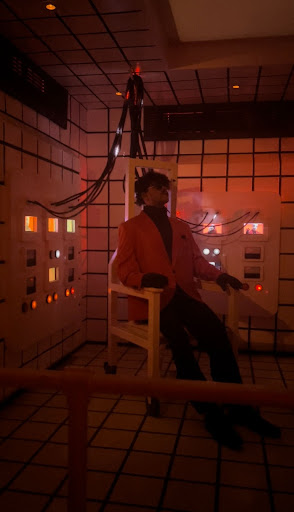 This year's horror night's theme is The Weeknd: After Hours Nightmare. I myself have personally attended so I'm excited to write about my experience and what I thought of it. 
I literally love The Weeknd; he's my favorite artist so I'm going to be honest about the fact that I might be biased toward his house. His house was more of a creepy experience rather than scary. Like there were jumpscares but there wasn't really anything scary as much as weird and creepy showcases. I would rate it ⅗.
In my opinion, the Halloween House was my favorite one. In this house, Michael Myers, which is based on the classic 1978 movie Halloween, goes back to the beginning in an eerily real haunted home that recreates the most spooky scenes from the renowned original movie. The coolest part was having to search the closet as Myers was stabbed like in the movie—a very creative way of placing visitors in the action. The rate for this one would be 5/5.
My second favorite has to be La Llorona: The Weeping Woman. Inside was an eerie chapel filled with people grieving over infants in coffins who were dressed entirely in black. I think the scariest part of the house was when La Llorona transformed into a 10-foot-tall monster that devoured the children. The screams also scared everything right out of me. Like randomly there would be this highly alarming loud scream and along with it, flashing lights would go off, which made the experience even scarier. The rating in my opinion would be ⅘.
The next house is The Horrors of Blumhouse. In this house, you will be caught in the crossfire between a panicked youngster and the brutal serial murderer with the corpses that she switched in Freaky. Then, in the horrifying The Black Phone, you'll attempt a frantic escape from The Grabber's dark basement before you become his newest victim. This was ⅗ for me.
The last house is Spirits of the Coven. Inside there is a witch's brew by a coven of gorgeous witches that is going to seduce you into their speakeasy from the 1920s before revealing their haggish real selves. They are always laughing out loud. It was so creepy and gave me chills down my spine. A lot of potential was wasted on this house; it could have been more elaborate and thought out, but ended up feeling like it was put together in haste. 
Overall, Horror Nights 2022 was a really great experience. I have to admit I got scared and terrified from the very beginning with the chainsaws. I nearly died in all of the houses, but thankfully I survived. I would definitely recommend going to Universal Studios to have a great time with friends and family.
About the Contributor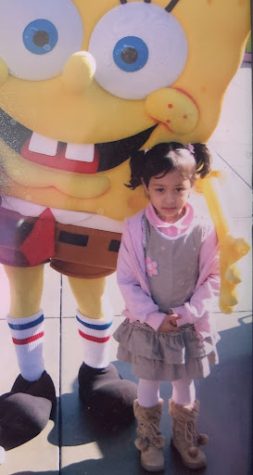 Amity Hoque, Staff Writer
Hey Royals! My name's Amity, and I'm a junior. I very much look forward to writing for the school newspaper. This is my first year of Journalism, and...