LE SSERAFIM's New Comeback: Does it Outdo Fearless?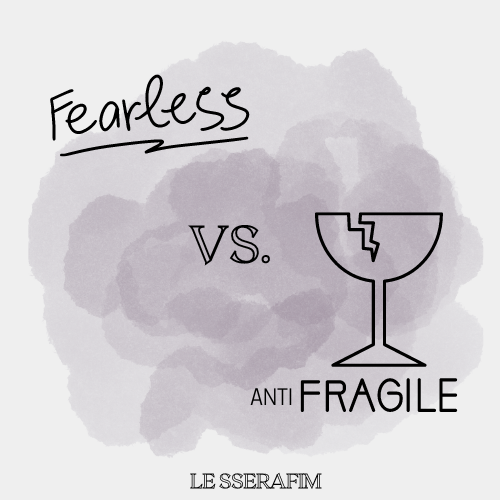 On May 2, 2022, K-pop girl group Le Sserafim debuted with their first EP, "Fearless." The title track with the same name was an immediate hit among fans with its catchy tune and addictive choreography. 
Five months later, on October 17, Le Sserafim dropped their second EP, "Antifragile." Yet again, this EP was an instant hit among fans. It begs the question– does "Antifragile" outperform "Fearless"?
Statistically, "Antifragile" blows "Fearless" out of the water. During the first week of album sales, "Fearless" sold around 300,000 copies. On the first day of its release, "Antifragile" sold over 400,000 copies. "Antifragile" is also more successful on the charts. It debuted at number one on the Spotify South Korea Chart and number 93 on the Spotify Daily Top Song Global Chart, beating "Fearless" at number 132.
Yet, I believe a successful comeback shouldn't just be based on statistics. Everything should be considered, including the discography, music video, and choreography.
"Antifragile" and "Fearless," although only containing five tracks each, are no-skip albums for me. The discographies are immensely impressive for such a new group, and I found it challenging to pick a winner. I rated every song on the two albums using a ten-point scale, and when I averaged the scores, "Fearless" won by less than half a point. This is primarily because I rated the title track of "Fearless" higher than "Antifragile" (by half a point, by the way) and also that I gave one of the B-sides on "Antifragile" my only rating less than nine (it was an eight).
However, I switched sides regarding the music videos and choreography. I loved everything about the "Antifragile" music video, from the outfits to the creativity and story. While the "Fearless" music video is more classy and luxurious, the "Antifragile" music video takes place in an apocalyptic universe where the members showcase just how antifragile they are.
The choreography was another difficult decision for me to make. The "Fearless" choreography is so iconic, and I even learned the chorus part just by watching it on Tik Tok and Instagram so often. Yet, the "Antifragile" choreography is a fierce competitor. After watching videos of both performances multiple times, I picked the "Antifragile" dance as my winner. This was mainly due to the little details in the dance that stood out to me more.
Although my rankings for both comebacks are pretty even, I'd say that "Antifragile" doesn't quite outperform "Fearless." "Fearless" has one of the best debut songs I've listened to in the K-pop industry (and I've listened to many debut songs). Coupled with the fantastic B-sides on the album, "Fearless" is an iconic album that I don't think can be overshadowed so quickly.
About the Contributor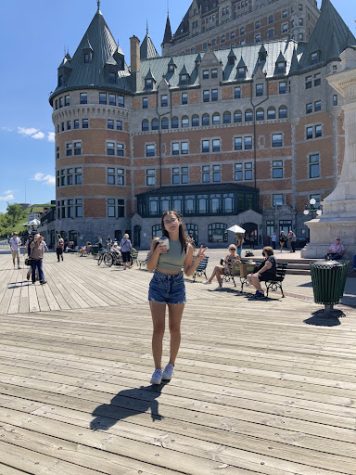 Samantha Redifer, Staff Writer
Hi everyone! My name is Samantha Redifer. This is my second year in Journalism and my senior year of high school. Most of my summer was spent doing summer...