Topic: Up-and-Coming FPS games
The release of "Overwatch 2" and "Call of Duty: Modern Warfare 2" excited gamers worldwide, especially on platforms like TikTok and Twitch. The gaming community has recently been obsessed with Modern Warfare 2's campaign game mode and Overwatch 2's general release with small parts such as ranked game mode changes from "Overwatch 1."
As a general overview, "Modern Warfare 2" is one of the many games in the "Call of Duty" franchise, involving both a PVE (single-player game mode) campaign and a PVP (player vs player) mode. Overall, the release contains new features that make it refreshing, unlike a generic re-release. The recent campaign features characters such as Ghost, Cpt. Price, Gaz, Soap, and Alejandro Vargas, most of whom derive from other "Call of Duty" games. TikTok's gaming community went into uproar regarding the new campaign, from edits about the new characters to memes regarding characters. 
Carrying on to "Overwatch 2" are elements from its prequel – PVP game modes, custom game modes, skins, events, and all the iconic elements of an FPS, along with new features like the battle pass, new maps, and character releases. To go more in-depth, the game has new characters, such as the most recent one, Kiriko, and other new features like changes to the health bar, nerfs (character skill changes), and balances (changes to the overall game to make it fair). 
Still, there is a feeling among the gaming community that "Overwatch 2" is mainly a re-release. Similar game modes and a lack of substantial release of new content have left "Overwatch 1" veterans feeling deja vu. Some brought their concerns to social media platforms involving these thoughts. However, their concerns were a consequence of the fact that "Overwatch 2" is an entirely free-to-play game, drawing much attention to it during its release. Sure, the game is not completely dying, and an active player base can be found. However, it has come to the attention of some, if not most, that the game feels like the same game, just wrapped up with a pretty bow. 
The reason I bring up the controversy over the idea of being a "re-release" to light is that it would be interesting, to say the least, to observe the rise in popularity of "Modern Warfare 2" and "Overwatch 2" compared to their prequels. I am excited to see how these games affect our QHHS Esports teams, especially when it comes to the re-releases of PVP games, and how this provides more chances for underdog players in teams to step up to the plate for newer games.
About the Writer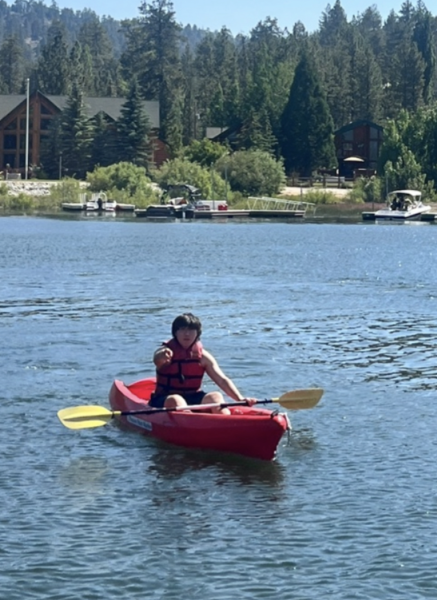 Ian Kim, Staff Writer
Hi! My name is Ian Kim. I am a senior at Quartz Hill High School and this is my second year in Journalism. I like snowboarding, kayaking, and playing the...