Paul Pelosi Attack
Paul Pelosi, the husband of Nancy Pelosi, was attacked on October 28, 2022. Pelosi was assaulted with a hammer during a home invasion in his San Francisco, California home. He experienced severe injuries, such as a fractured skull resulting in surgery. 
The suspect was 42-year-old David DePape. In the San Francisco court, DePape is facing state charges after pleading not guilty. San Francisco District Attorney Brooke Jenkins stated on Monday that DePape might be charged with attempted murder and assault with a deadly weapon. He will also face federal charges of assault and attempted kidnapping. He decided to relinquish his right to a hearing. Judge Diane Northway later set November 4 for a hearing in the San Francisco courthouse. There were no cameras present for this arrangement. 
Adam Lipson, DePape's attorney, spoke out on the case. He stated that he would not give out any further information regarding the case. However, he said that DePape is "vulnerable to misinformation." This has allowed the court to draw the conclusion that the attack on Pelosi was, in fact, politically motivated. The court documents detail DePape's plan to hold Nancy Pelosi hostage as he believed that she was manipulating her husband and responsible for his opinions. 
Since the attack, more details have been released. The attack occurred in the early morning when DePape broke into the Pelosi residence. Pelosi called the police, and they arrived on site only eight minutes after the call. Pelosi stated that he had no knowledge of who the man was. DePape intended to imprison and hurt House Speaker Nancy Pelosi, as he came prepared with "zip ties, tape, rope, and at least one hammer." His plan was to question Pelosi for her to tell the truth; if she did not, he would "break her kneecaps." He fully intended to do this as he did not believe she would tell the truth. However, Speaker Pelosi was not home at the time of the incident. According to court documents, Paul Pelosi was not physically attacked until after the police arrived at the San Francisco home. 
Nancy Pelosi followed up on the situation by stating that Pelosi is making a speedy and steady recovery. She also provided that he underwent successful surgery to mend a skull fracture and an injury to his right arm. Pelosi stated that the couple is overwhelmed with positive messages and prayers wishing for a quick recovery. 
About the Contributor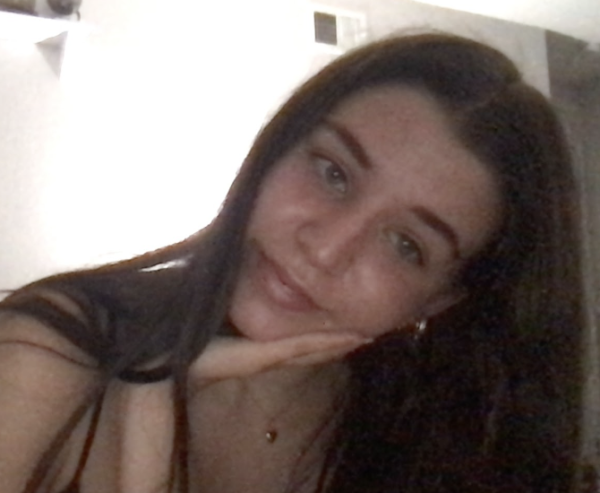 Martina Brajanovska, Copy Editor
Hey guys! I'm Martina Brajanovska, and I'm finally a senior! It's been a long journey getting here, but I'm very excited that we made it. The past...