Is Ronaldo Getting Sacked?
Cristiano Ronaldo is one of the best soccer players in the world. He and Messi have constantly been compared to each other to see who is the G.O.A.T. 
His professional career began in Sporting Lisbon in 2002, when he was 18. On August 12, 2003, he was bought by one of the top clubs in England, Manchester United. There he created a name for himself and caught the eye of Real Madrid, regarded as the best club in the world. He was bought for 117 million euros and continued to perform, winning five Champion League trophies with them. After conquering Spain, he went on to Italy for three years. Now, he is 38 years old and has returned to Manchester United. However, with the way things are going, this might soon change.
 In a recent interview with British Podcaster Piers Morgan, he expressed how he truly felt at the English club. He explained how he felt betrayed that some players had been trying to get him out of the club since his arrival. When Piers Morgan asked if they wanted him out of the club, Ronaldo replied, "Yes. Not only the coach but the other two or three guys there around the club." After this, Morgan asked him if they were trying to get rid of him, and his response was, "Honestly, I shouldn't say that. I don't know. But listen, I don't care. People should listen to the truth. Yes, I feel betrayed, and I felt that some people, they don't want me here. Not only this year but last year too." 
Another issue that Ronaldo went over is how the club reacted when he lost his son and when his daughter was in the hospital. When Alex Ferguson was Manchester United's manager, the two had much more mutual respect. When Ronaldo lost his father at 20, Alex Ferguson told him to take as much time as he needed. With the new manager, Ten Hag, Ronaldo had lost his child, and they didn't believe him. 
 It is improbable that Ronaldo will go back to Manchester United. The English club released a statement regarding the interview. It read, "Manchester United has this morning initiated appropriate steps in response to Cristiano Ronaldo's recent media interview. We will not be making further comments until this process reaches its conclusion."
Many fans wonder what will happen to their favorite player, but they can't do anything. All they can do is watch and hope that the Portuguese will continue his career, with whatever team it may be.
About the Writer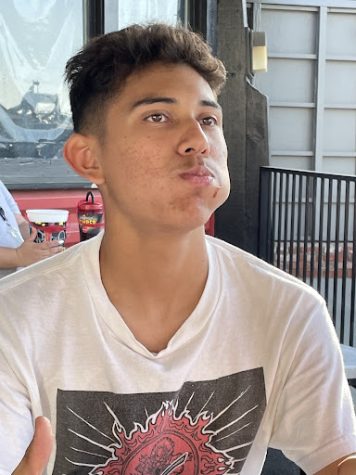 Isaac Orellana, Staff Writer
Hi! My name is Isaac Orellana, I'm a junior, and this is my first year in Journalism. I don't know much about this class, but I do enjoy trying new...