A Wrap to Formula 1's 2022 Season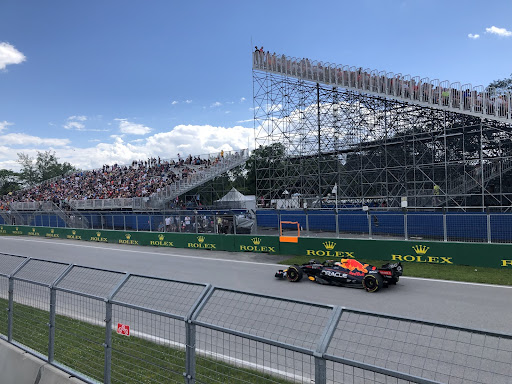 As the sun set at the Yas Marina Circuit, the last race of the 2022 Formula 1 season came to an end. With many surprises, successes, and failures, the 2022 season had its fair share of exciting moments.
For the past six years, Mercedes has dominated Formula 1. However, last season, Red Bull broke their streak, with Max Verstappen taking the crown and becoming the World Champion. Although Mercedes still managed to be the Constructor's Champions, it seemed they were knocked off balance when Verstappen of Red Bull managed to sneak past them. With goals to take back their titles next year, Mercedes entered the break with plans to create an even better car.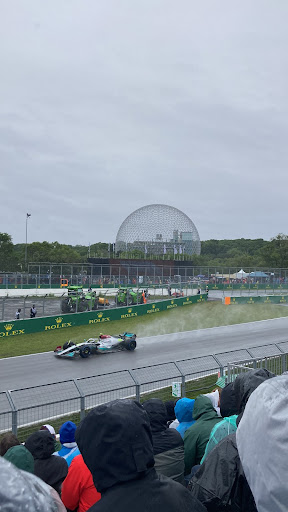 Unfortunately for them, a cost cap initiated by the FIA (Fédération Internationale de l'Automobile) for the 2022 season and beyond didn't allow for Mercedes or other teams like Ferrari or Red Bull to spend as much money as they had been. Yet, overall, the cost cap brought some fairness back into Formula 1, as team spending on the race cars would be relatively the same for the upcoming season.
As the 2022 season began, Mercedes was seriously underperforming. Yet, it was still so early in the season that people expected Mercedes would get back on track in no time.
That didn't happen. Out of the 22 races in the 2022 season, Mercedes won one race and lost their Constructor's Champion title to none other than Red Bull, who dominated this season. Instead of the usual Mercedes versus Red Bull for the win, it was almost always Red Bull and Ferrari competing for pole position in each race. While Ferarri won four races this season, Red Bull won seventeen, fifteen of which Max Verstappen came in first.
The performance of the other seven teams also shifted this season. McLaren underperformed and lost its 4th place spot to Renault, while Alfa Romeo climbed from 9th place last season to 6th. Unfortunately, Williams, who was 8th last year, ended up in last place this year.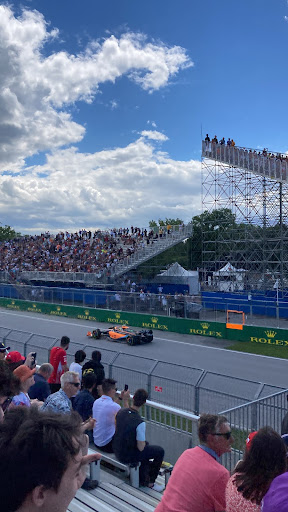 As the 2023 season approaches, some teams are switching up their driver lineups. Red Bull, Ferrari, Mercedes, and Alfa Romeo are keeping their 2022 driver lineups. As for the other teams, some drivers have switched around, and some new faces were added to the grid. Alpine is replacing Fernando Alonso with Pierre Gasly, while Fernando Alonso moves to Aston Martin, taking the seat of retired Sebastian Vettel. McLaren is ending their contract with Daniel Ricciardo, replacing him with upcoming talent Oscar Piastri. It seems like Ricciardo isn't ready to leave the grid yet, though, as he returns to Red Bull as its third test driver. Haas decided to replace the young Mick Schumacher with the old veteran Nico Hulkenberg, leaving Schumacher with no seat for the 2023 season. AlphaTauri filled the empty seat (which used to belong to Pierre Gasly) with Nyck de Vries, a former Formula E driver. And last but not least, Williams has gotten rid of Nicholas Latifi, replacing him with Logan Sargeant, the first American driver on the grid since 2015.
With new driver pairings and increasing expectations, the 2023 Formula 1 season hopefully has some exciting races in store.
About the Contributor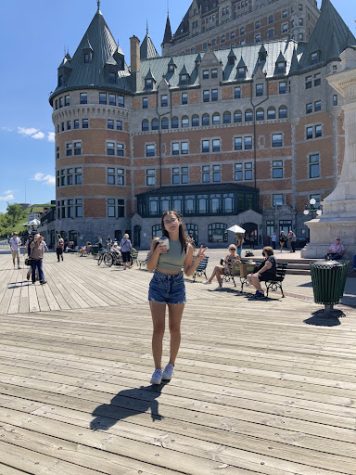 Samantha Redifer, Staff Writer
Hi everyone! My name is Samantha Redifer. This is my second year in Journalism and my senior year of high school. Most of my summer was spent doing summer...