Outer Banks Releases a New Season with Noticeable Editing Mistakes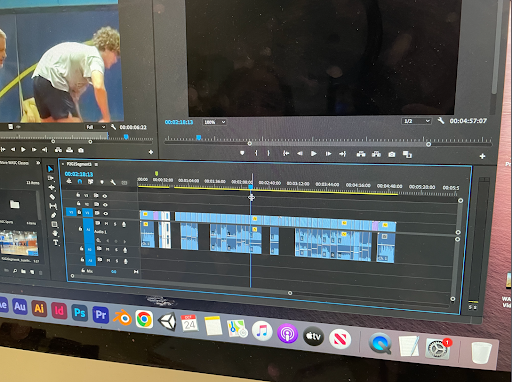 Season 3 of Outer Banks was released recently. The Pogues have made a comeback and are, this time, stranded on an island with no chance of escape. A few viewers have called attention to the editing mistakes in season three, even though viewers have been completely engrossed in the popular Netflix show.
The new seasons' second episode features Kiara (Madison Bailey) and Rafe (Drew Starkey) trying to flee Carlos Singh's estate.
Several viewers noticed that Kiara differs from how she typically acts when those two chase after a vehicle and climb up atop it since, in the video, it looks as if it was one of Kiara's stunt doubles who was not taken out.
When the footage was initially posted on the social media platform, TikTok, several viewers wondered why a stunt double was utilized for the action, and others questioned whether Madison Bailey was indeed in it.
Another footage featuring Kiara and an obvious editing error has also been brought to viewers' attention. However, this time, her co-star Rudy Pankow who is called JJ in the show. JJ and Kiara are shown on JJ's bicycle in a brand-new season three clip, but close inspection reveals that the bike is driven by a stunt double rather than Rudy.
Although it is fair to say that we can see the connection, several fans thought that he was John B and not JJ.
With the first episode of the new season of "Poguelandia," another TikTok video is going viral.
If viewers pay great attention, they will be able to almost hear a cartoonish "chomp" sound when JJ gets bitten by a crab.
Although we do not doubt that a crab produces some form of sound when it bites, we do not think it truly creates a loud "chomp" sound.
Fans of the Outer Banks series had found the clip funny, with one commenting, "I ALMOST DIED WHEN I HEARD THAT," and another noting, "Sounds like Scooby eating a Scooby Snack."
The Outer Banks' editors need to be fired or, at the very least, be reprimanded. Tom Barile, Tim Quackenbush, Meghan Ellsworth, Jennifer Macfarlane, Rudy Pesci, oMatthew D. Horn, Jack Keough, Tyson Birmann, Sam DeRouen, and Christopher Riggs. This is the list of editors for season 3. The show should look into whom they are hiring to edit because this season was very awaited and disappointed many fans.
About the Contributor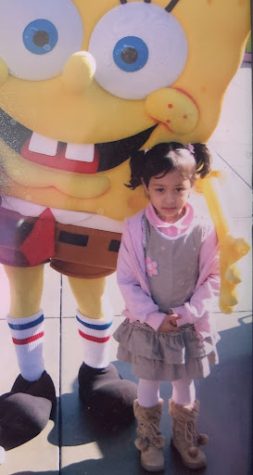 Amity Hoque, Staff Writer
Hey Royals! My name's Amity, and I'm a junior. I very much look forward to writing for the school newspaper. This is my first year of Journalism, and...