The Last of Us: Season 1 Review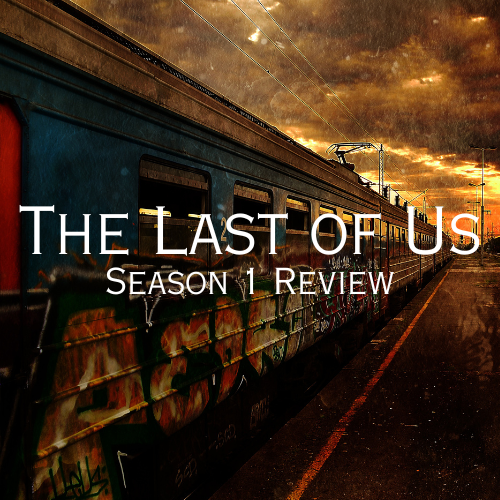 Based on the popular video game with the same name, The Last of Us is set in a post-apocalyptic world where people fear becoming Infected and struggle to survive with the limited resources and authoritarian rule of FEDRA.
The HBO series includes nine episodes, each bringing a greater insight into the terrifying world full of Infected and the relationships between the characters and their different backgrounds and personalities. Each episode was an emotional rollercoaster and closely followed the video game. 
The first episode, "When You're Lost in the Darkness," introduces the main character, Joel, before the outbreak. He's an ordinary man who works in construction and even has a daughter named Sarah. It's Joel's birthday when the outbreak (a disease called cordyceps that lives in the brain) happens– and he loses everything. Flashforward 20 years later, and we're introduced to the second main character Ellie, who Joel is tasked with smuggling out of the quarantine zone (QZ) for a car battery. An excellent beginning to the series, episode one already had me feeling a range of emotions in one hour. My rating for it is 7.5/10.
We're exposed to the horrors of cordyceps disease in episode two, "Infected." The suspense in this episode is intense, especially when an Infected attacks the characters in a museum. The episode was another great one, and my rating is also 7.5/10.
By far the most beautiful piece of television I've ever watched, episode three, titled "Long, Long Time," deviates from the lead characters, Joel and Ellie, and follows two side characters, Bill and Frank, on their journey to find love in one another. They grow through the years together, developing a deep relationship. This is by far my favorite episode in the series, and it deserves a 10/10.
The fourth episode, "Please Hold to My Hand," follows Joel and Ellie as they continue their journey to the Kansas City QZ. We find out that this QZ was recently overtaken by a gang of rebels led by their ruthless leader Kathleen, who are looking for so-called traitor Henry and his younger brother Sam. This episode was a fascinating glance into the different kinds of groups and people present in this post-apocalyptic world. I would rate it another 7.5/10.
Episode five, titled "Endure and Survive," has Joel, Ellie, Henry, and Sam working together to escape the Kansas City QZ away from the vengeful Kathleen. The episode was thrilling, and the ending shocking. My rating for this episode is 8.5/10.
In the sixth episode, titled "Kin," Joel is finally reunited with his brother Tommy, who, to his surprise, is doing better without him. Tommy lives in a thriving (well, as much as you can thrive in the world they live in) town. This episode was a mix of showing the good lives people could still live in this world and the overwhelming feeling of fear that makes people act irrationally. My rating for this episode is 8/10.
In episode seven, titled "Left Behind," we learn more about Ellie's past and fear of being alone. The whole episode is dedicated to Ellie's time as a trainee in FEDRA's military academy, but more specifically, her relationship with her best friend Riley. Riley brings Ellie to an abandoned mall, where the two are allowed to be kids again and recognize the love they have for each other even amidst an apocolypse. This episode was another amazing one, and I'd rate it a 9.5/10.
Episode eight, titled "When We Are in Need," was chilling and once again showed that evil didn't just lie in Infected or FEDRA, but in the people too. Another great but terrifying episode that I'd rate a 9/10,
Finally, the last episode, "Look for the Light," demonstrates that the main character doesn't always have to be a good person. It begs the question– is saving the world worth losing someone you love? To Joel, it isn't worth it. My rating for this episode is 8.5/10, an astounding end to a fantastic first season.
About the Contributor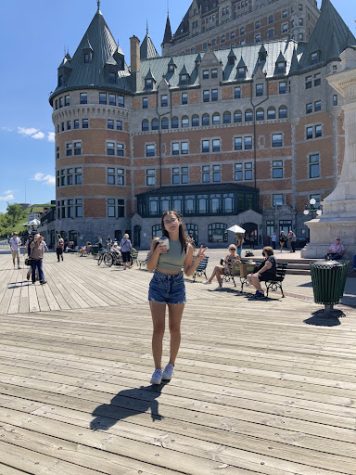 Samantha Redifer, Staff Writer
Hi everyone! My name is Samantha Redifer. This is my second year in Journalism and my senior year of high school. Most of my summer was spent doing summer...