QHHS Blood Drive Benefits Those in Need
Hang on for a minute...we're trying to find some more stories you might like.
On February 21st, Quartz Hill High School once again organized their semi-annual Blood Drive, which took place in the small gym from 12pm-6pm. In order to have participated in the Blood Drive, students were required to have parental consent and be at least sixteen years old.
Carlos Salazar, a junior, shared his experience at the Blood Drive: "In my opinion, the event ran quite smoothly and made the process of donating blood much simpler. I, myself, decided to donate blood because I might be helping someone in need, even though I am scared of needles."
ASB had prepared for the Blood Drive since December, and devoted much time and effort towards ensuring the success of the event. The ASB members in charge of coordinating the event were a part of the fourth period ASB Community Service Long-Term Committee. On this committee, the chairs are Noelani Duldulao and Maragret Mihaljevich, and the members include Lance Nua, Ashley Rodriguez, Angelina Reyes Chavez, Imani Speed, and Sara Pagliaro.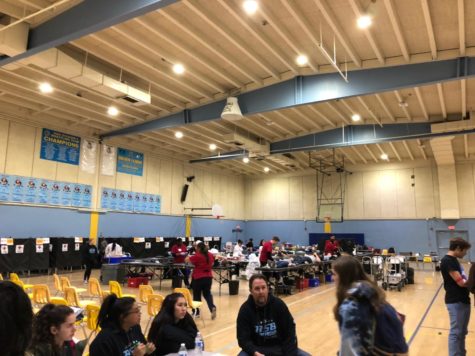 Noelani Duldulao stated her responsibilities as Committee Chair: "I double-checked all the required paperwork, and whether the work was turned in or not. Closer to the Blood Drive, the last week of January, we met with an American Red Cross representative to open appointment times. The week of the Blood Drive, my committee and I made reminders and taped them onto water bottles. Lastly, on the day of blood drive, we passed out the reminders during both lunches."
During the Blood Drive, to ensure the event ran smoothly, each committee member had certain shifts. These hour-long shifts consisted of four check-in helpers, three snack table helpers, two runners, and one sound person.
After students donated, they were able to take any desired snack from the designated snack table. ASB provided the donors with Cheez-Its, fruit snacks, trail mix, Oreos, water, and juice.
Committee Chair Noelani Duldulao expressed her aspirations for the Blood Drive and reflected on the event as a whole: "One of my specific goals for this semester's blood drive was for everything to run smoothly and to give equal amounts of opportunity to both zero and fourth period ASB members, whether it was through shifts or donating. Also, I wanted to get as many donors as possible for this Blood Drive. Ultimately, we met all the goals I had wanted to meet. I just want to say that even though I was the head of the Blood Drive, the event would not have gone smoothly if it were not for Mr. Manthey and the whole leadership class." The Blood Drive achieved over 100 donors and it was executed successfully due to ASB's diligent members.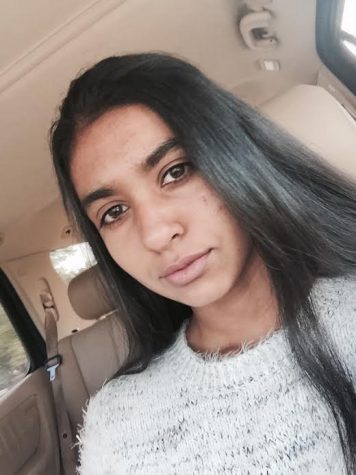 Amrita Sandhu, Copy Editor
Hello, my name is Amrita Sandhu. After school, I usually do homework, dance, play violin, or golf. Still, the majority of my time is spent watching a lot...