Report Card Payday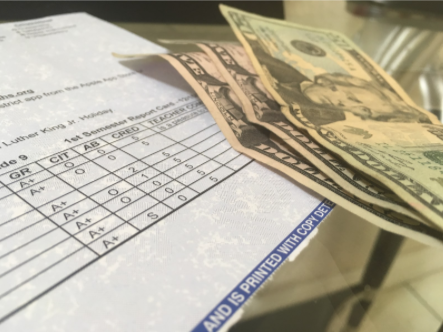 Hang on for a minute...we're trying to find some more stories you might like.
The infamous report card day: students drag their feet towards the front of the class as their names are called to receive a piece of paper that has the ability to make or break their week. The high school population divides itself between those who dread the day, knowing the quarter had been a struggle, and those who wait anxiously to receive the card that tells all. However, within this second set of students, there is still another factor separating them. For, while some are simply excited to compare scores with their peers, a select group of students are looking forward to receiving monetary rewards from their parents for their grades. Though money can be a great motivator in certain situations, cash rewards for good grades will only lead to trouble in the long run.
At first, monetary prizes were more than enough for students to study a little longer, work a little harder, and test a little better each time. However, as the routine of earning money becomes common, pupils are less and less inclined to learn if they are not offered a certain amount of cash. By the time they have been accepted into a college or university, they have been brought up to believe that money is the only reason to excel in school. Of course, as college students, they will no longer be pampered in the way they were so accustomed to, and piece by piece, their drive to do well in their classes will start to diminish.
Additionally, the effect of receiving a cash reward can become less and less motivating for a student. While five dollars for every A used to suffice, now they require ten dollars or even more to feel the same drive they did when they first began to earn money.
It has also been noted that compensating students only if they manage to end the semester or school year with an A in the class can stir negative emotions in the hearts of those who simply cannot manage to end with such a score. Even if they spent the entire week preparing for the test, paid attention to every lecture the teacher gave, and completed every assignment, they still do not manage to obtain the grade their parents expect. In fact, it has been recommended that rather than reward a student for the final grade, it is more effective to praise effort. This method removes the mindset of only trying to obtain the highest score possible and emphasizes the development of good study habits and working towards self improvement. By adopting the aforementioned technique, students can also begin to understand how it is they learn most effectively and even discover a passion for learning that was not there before.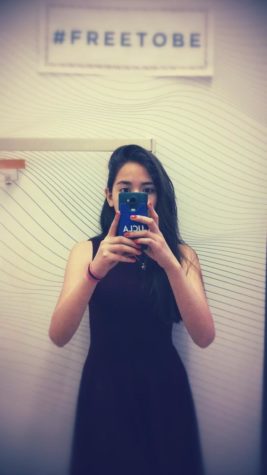 Melissa Canales, News Editor
Hey there, Rebels! My name is Melissa Canales, and I'm absolutely obsessed with Skittles. Besides my guilty pleasure, I love reading curled up on the...