Security Measures at QHHS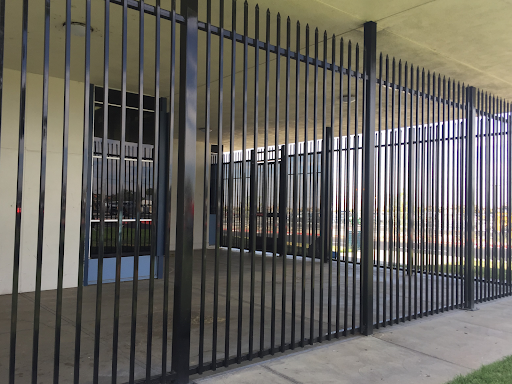 Hang on for a minute...we're trying to find some more stories you might like.
The new year at Quartz Hill High School has been met with an increase of security precautions and changes. Upon entrance, students must show their school IDs to the security guard to ensure that only students are entering the campus. This is a new routine for returning students and is taking some time to adjust.
Regarding this new routine, Junior Kenia Garcia stated, "I think that it is a bit of a hassle, but I understand that it is a necessary security procedure in order to ensure our safety." Despite how foreign this security measure may feel, Vice Principal Michael Ybarra stated, "The IDs have always been regulation, but this year we wanted to enforce it much more. We want to make sure students have their IDs in case an emergency were to take place on campus, as well as keep the campus safe from unwanted outsiders."
In addition to these new safety measures, Ybarra revealed that "the district and its administrators have already met up during meetings to discuss further security procedures." One example of such security precautions is the plan to reroute the path parents/guardians take to get to the attendance office to check out their student. Once these safety measures are put into place, parents will not have to enter the campus to check out their child. Additionally, every visitor on school grounds receives a name tag and their presence is recorded. This will be especially helpful in cases of emergency classroom evacuations when authorities must certify that everyone who is present on campus is safe.
The recently installed bars around the outside of the library are not just for decoration or protection purposes. "That has just been put up recently. As you can see, it is currently empty. We are actually planning on making it an outdoor patio for students to gather and study. We are planning to put up tables and chairs, but at the moment there is not any furniture in there," informed Dr. Ybarra.
The new security safeguards may feel tedious at first; however, every decision made and implemented by those in charge are there to guarantee the safety of students and staff at our school.