Offbeat Museums to Visit in LA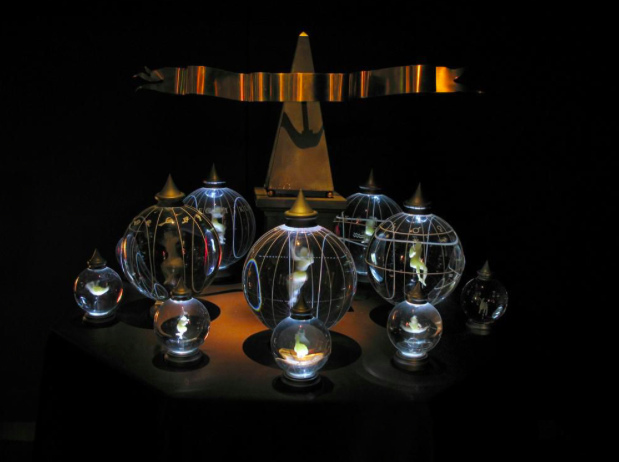 1. Annenberg Space for Photography
Current Exhibit: Photo Ark
This place is a gem in the center of Century City, yet it's astounding that the museum is not as popular as it should be, despite the fact that entrance is free. The museum is located in the plaza of the two iconic Century Towers, and consistently exhibits thought-provoking photography. Every few months, the gallery changes to a different theme, ranging from conservations to Cuba. The museum tells a story with the order of its exhibits, taking visitors through every facet of the current topic, which is often interwoven with messages about social issues. When I visited the museum myself, the theme displayed was Cuba. Different photographers educated me about the aspects of Cuban life, such as how the upper class persists in a Communist nation, or how an underground art scene thrives under strict government control. Currently, the gallery is showing Photo Ark, an exhibit about wildlife in zoos that is meant to inspire environmental activism in visitors.
2. The Museum of Jurassic Technology
Believe me, this museum is just as weird as it sounds. Located in the heart of Culver City, The Museum of Jurassic Technology exhibits fictional artifacts meant to confuse visitors. Often proclaimed the "weirdest museum in LA," this museum carefully procures a sense of familiarity within visitors through low lighting and cozy passageways while confusing audiences with slightly unsettling exhibits. David Wilson, the creator of the museum, claims that its main purpose is to highlight the "remarkable potential of the human imagination." Come walk through exhibits of cultural oddities, such as "Tell the Bees… Belief, Knowledge, and Hyper Symbolic Cognition" and "Rotten Luck: The Decaying Dice of Ricky Jay." Regular admission is $8. Beware of the museum's odd schedule, as it is only open on Thursday from 2:00 PM to 8:00 PM and Friday, Saturday, and Sunday from 12:00 PM to 6:00 PM.
3. Time Travel Mart
Located in Echo Park, this place is more of a novelty than a museum. This nonprofit sells items that a future or past convenience store would sell. Bite down on mammoth meat or score some robot emotions here as you explore the iconic city of Echo Park, which is only a short drive away from Downtown Los Angeles. If you are looking for novelty items to buy for yourself or for others, this time-traveling store is sure to please. Enjoy browsing all of the offbeat knick-knacks and displays in this Los Angeles gem!