Special Education Prom
On Tuesday, April 30th, ASB hosted a Prom in the small gym for the special education students to attend. Though special ed. students are technically allowed to attend Prom, the Special Ed. Prom would serve as a smaller, more specialized function. And, as a courtesy of ASB, they even got to attend for free. In addition, most attendees received promposals from students who had wanted to be a part of the event, going together as dates, thus enhancing the experience of Prom.
When asking Emilie Heckenliable, a member of ASB who worked on the Special Ed. Prom, what it was like to work on the event and to be there, Heckenliable said, "The Prom was really difficult and expensive to set up, but it really paid off. Most of the special ed. kids were there and it was incredible to see smiles on faces that you have not seen smile before. This is an event that ASB loves to host every year. It is truly special to see the end result." The Special Ed. Prom was, naturally, a very special event for the students who would not have felt comfortable at an event hosting over 1,000 people. Thanks to ASB, several special ed. students were able to bask in the joy of being at, arguably, the best dance of the high school experience.
When Tori Gomez, a freshman student, was asked what she thought of the Special Ed. Prom, she said "It sounds like a really good concept as it gives special ed. students the chance to experience what Prom is like. I am sure that the special ed. kids who attended had a great time, and I am very happy for them. However, I had absolutely no idea that it existed so it could have been better publicized." Though the purpose of the Prom is to give the special ed. students an unforgettable experience, the event could also be used to show students that these types of experiences for special ed. kids are important. This could easily be accomplished by publicizing the event and making it well known. Yet, the Prom was not publicized at all. Few students knew of its existence. An additional benefit of publicizing the event more is that it would likely increase the number of students who give promposals to and go as a date with the special education students.
Overall, the Special Education Prom was a wonderful experience for the guests and it was a chance for them to let loose and have fun at the end of the school year. If you did not know of the event this year though and would like to be a part of it next year, be sure to ask an ASB member when and how to participate because it will sure make your future date smile.
About the Writer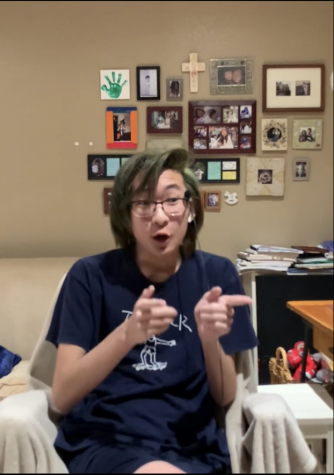 Alex Kim, Staff Writer
Hey all, Alex here. I'm a pretty big movie fan: I watch around one hundred movies a year, and I try to make sure that most of those movies are not dumb...