iOS 13 Update – Review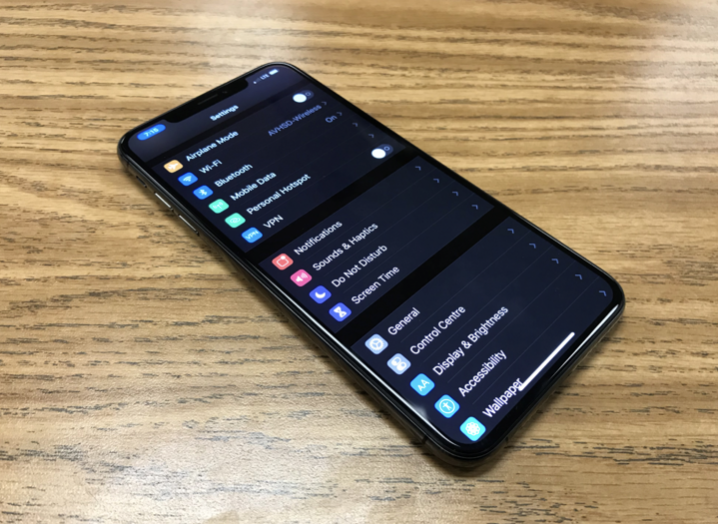 Most iPhone users, specifically the 6s and later, know about the new iOS 13 update, which is considerably one of the largest of the iPhone updates. From the visible differences, like the dark mode option and photo gallery, to the new perks like reminders, sign-in, and maps, iOS 13 has a lot to offer.
Dark mode not only comes with a distinguished and cool appearance, but it also has its own schedule. For example, if you use your phone in the morning before heading off to school or work like me, you could have dark mode on during that time specifically, so the bright screen doesn't blind you. At noon, you can set a schedule to turn it off, since the brightness won't affect you. I personally use dark mode all the time because I think it has a refreshing display. Another cool feature of iOS 13 is the increased privacy. Sign In with Apple allows the use of either fingerprint or face recognition to verify a login for an apple account. This controls the personal details that could be shared with others.
Apple also made significant changes to the appearance of the Photos app. Apple can now organize your pictures better with the added tabs of years, months, and days. It comes with new tools to edit both videos and photos such as the white balance, vibrance, and intensity of adjustments. Updates with maps brings many new features that are helpful to many civilians that need the arrive and leave times of public transit. The update in iOS 13 displays the departure and arrival times for trains, buses, etc. Favorites is also a new addition for places that are often travelled or searched by the user so they can be easier to access.
The Reminders app has also gotten notable changes. It has come with a taskbar, the ability to tag people in a reminder, and the option to set dates and times for the reminder, which is rather time consuming and difficult. Personally, the Reminders' new update helps me a lot, since I used to track my homework on Notepad as an alternative before I installed iOS 13.
The new update provides lots of advantages and appearance changes to your phone. iPhone's iOS 13 update hasn't my performance of my phone, but rather enhanced it and given me a better experience.