Chadwick Boseman Dies at 43
Chadwick Boseman, the incredibly talented actor who starred in the 2018 hit "Black Panther," passed away at the age of 43 on August 28, 2020. Boseman's publicist confirmed his death, reporting that his wife, Taylor Simone Leward, and close family were with him before his passing in his Los Angeles home. 
Boseman is well known for playing important historical figures including Jackie Robinson in "42'' and Thurgood Marshall in "Marshall." He later entered the Marvel Cinematic Universe when starring as the first African American lead superhero, Black Panther, and other Marvel films such as "Avengers: Endgame." Boseman was set to continue his role in a second "Black Panther" movie tentatively scheduled to release in May 2022.
Black Panther was a huge hit in terms of culture, being the first superhero movie with an African American protagonist and having a predominantly Black cast. It was widely praised by critics for its thematic influence and set of powerful performances by many of the cast members.
Boseman was considered to be a private figure by Hollywood standards, rarely sharing details about his personal life to the public. An Instagram post off of Boseman's account announcing his death revealed he was secretly battling Stage III colon cancer since 2016. His family released a statement saying "A true fighter, Chadwick persevered through it all, and brought you many of the films you have come to love so much. From Marshall to Da 5 Bloods, August Wilson's Ma Rainey's Black Bottom and several more– all were filmed during and between countless surgeries and chemotherapy."
Expressions of despair poured in after his passing was announced from fellow actors, athletes, musicians, and more important figures in Hollywood. Celebrities such as Viola Davis, Chris Evans, Martin Luther King Jr. III, and Democratic presidential nominee Joe Biden spoke about Boseman's death to send their condolences to his family. 
Boseman was a hero to so many people of this generation, especially for the Black community. His success as an actor and passion for his community translated into impressive performances in his movie roles. He chose to play characters that uplifted and celebrated Black voices, and the defining point of his impact can be seen clearly in his role in "Black Panther." Boseman will be remembered as a superhero off-screen as much as he was on, powered by a commitment to leave nothing behind on the table. Biden tweeted, ¨From the Black Panther to Jackie Robinson, he (Boseman) inspired generations and showed them they can be anything they want — even super heroes. Jill and I are praying for his loved ones at this difficult time."
About the Writer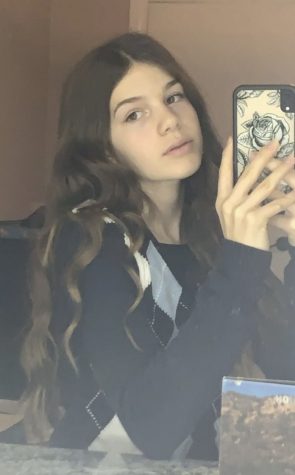 Preslee Adams, Staff Writer
Hi! My name is Preslee Adams. I am a junior and this is my first year in Honors Journalism. I am a writer for the Arts and Entertainment section. I am...