The National Suicide Prevention Hotline: TEXT 741-741 or CALL 800-273-8255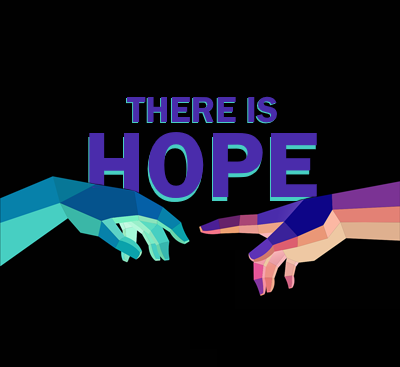 September is National Suicide Prevention and Awareness month. Quartz Hill High School has taken it upon itself to discuss what this means for the community, along with some steps and resources you can use to help those in need.
Throughout this month, Mr. Tepper posted some material about the project "Take 2 to Prevent Suicide." Within this material are helpful resources for people that may be struggling with their mental health. He also posted material about the stigmas and myths surrounding suicide, and warning signs you should be looking for. All of this information can be found in your Homeroom Google Classroom page or the schools Instagram page, @quartzhillhs.
Sophomore student Madison DeBear shared her thoughts on initiative, saying, "I thought it was great that the school talked about it. Talking about mental health can feel sort of taboo, but I think it's important to normalize it." Giving students the platform to feel heard, especially when regarding mental health, is so important. The Quartz Hill staff and students want to help do that, and allow students to know they are not alone. 
Despite distance learning, discussions on mental health are as important as ever. A survey conducted by the ACLU asked students to rate their mental health before and after school closures on a scale from 1-10. Before closures, 65% of students rated themselves a 7 or higher, whereas after distance learning, less than 40% rated that high. Students that rated their mental health a 3 or lower went from 7.2%, to 23%. Don't let these statistics scare you, they simply show how important it is, especially now, to check up on the people in your community.
It is essential to know how to talk about mental health with, not only your friends, but adults in your life as well. Have honest conversations with them, and be supportive with whatever it is they may be going through. Every personal struggle is valid, and it is important that people know and feel that they have someone who cares about them. It can be easy to feel alone while distanced from everybody, so give your friends and family a call, even just to ask how their day was. 
There are tons of resources you can use to learn more about stigmas surrounding mental health, supporting those in need, and how to identify suicidal behavior. If you or someone you know is believed to be at risk, please encourage them to talk to someone and find appropriate counseling. Remember that suicides can always be prevented, and harmful thoughts and feelings are only temporary.