Apple iOS 14 Features Review
Released on September 16th, iOS 14 is one of Apple's most extensive updates to date. The update contains many new features such as the introduction of widgets, customizable app icons through Shortcuts, a Siri update to make the software more intelligent and interactive, improvements in Messages and Maps, more expressive Memojis, and others. Apple's iOS 14 brings the aspect of personalization to another level. This makes it immensely popular among mobile users, sharing their new customized Apple home screens on social media.
Widgets and Shortcuts' customizable app icons were one of the prime hits of the iOS 14 update. Using the Edit Home Screen option, users can now add Widgets, which are rectangular boxes that can show various apps—like Weather, Clock, Photos, and more. Widgets also have customizable themes, such as dark, light, and even personal photo backgrounds. This motivated users to implement themes onto their entire phone, using previous features from the Shortcuts app to make custom app icons in relation to their wallpaper and custom widgets. Some popular themes among users are fashion, complimenting color combinations, aesthetics, games, and more.
In addition to customized app icons, the App Library is another feature that comes with the iOS 14 update. App Library helps users be more organized, displaying all apps on one screen and sorting them in folders such as those used more often or recommended apps to use based on previous interactions. Essentially, the App Library feature is typically useful for those who have a large number of apps, almost to the point where it becomes difficult to navigate their home screen.
Translate is one of the more useful features that come from iOS 14. This feature helps to conveniently translate one language into another through either text or voice. Translate can be utilized to communicate with another person when there is a language barrier, although it may not be useful for lengthy conversations. Translate also comes with the ability to be compatible with Safari webpages. With more than seven available languages to translate to, the Translate app is helpful for users who need to understand information on websites in a different language easily without having to translate each portion manually. With many new useful and convenient features, iOS 14 is one of the most popular updates in Apple history, bringing a new wave in regards to customization for users through the use of Widgets and Shortcuts app icons.
About the Writer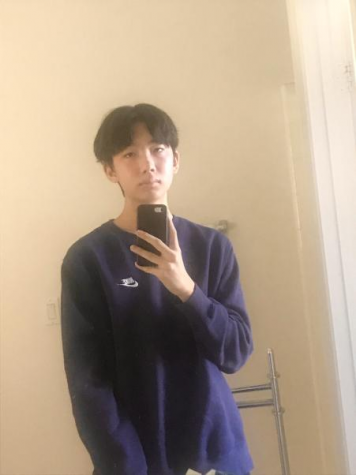 Brian Kim, Staff Writer
Hi, my name is Brian Kim and I am interested to see how school and my overall status in education may play out due to the unusual circumstances of the...