New York Jets: The Worst Team in Football?
The last time the New York Jets won a Superbowl was January 12, 1969. Yet, Jets fans still celebrate it to this day. This shows how the franchise has gone downhill since the 1900s.
The New York Jets are currently the worst team in the NFL, with zero wins and eight losses. When they went against the Kansas City Chiefs, Patrick Mahomes threw for more touchdowns than the Jets had the entire season, which puts into perspective how bad the Jets are doing. What went wrong?
When looking at the Jets' issues, it's important to consider their current roster. The Jets do not have any star players because they traded most of them. In 2019, the Jets had Jamal Adams, Robby Anderson, and Le'veon Bell. All three of these players are pro-bowlers that led the Jets to end the season with seven wins and nine losses, a tremendous leap from their current situation. However, all three of these talented players were traded to other teams for future draft picks. This loss created a substantial loss on both offense and defense. This could be a sign that the Jets are getting prepared to run the table. Another issue with the New York Jets is the coaching staff. The coaching staff has been under fire for not keeping and protecting players. Primarily, Sam Darnold has been getting a lot of pressure. With a horrible offensive line and mediocre wide receivers, Darnold is frequently having trouble. This is not to say Darnold is a bad quarterback by any means. Darnold currently has over 1,000 yards in passing, three touchdowns, and six interceptions. Granted, these are not the best stats, but considering the current state, they are not bad. Darnold is also only 23 years old, which means he has a lot of room for improvement. What is the Jets' future?
At this point, the Jets need to rebuild, sign talented players, and try drafting their team to a Superbowl caliber. Although it is important to recognize that the Jets have made trades for some mediocre, veteran players, it has done little to change the franchise. The New York Jets are becoming what the Cleveland Browns were a few years back: a laughingstock. Unless the Jets' GM Joe Douglas and owner Woody Johnson changes the team, it is hard to see Jets' fans getting excited anytime soon.
About the Writer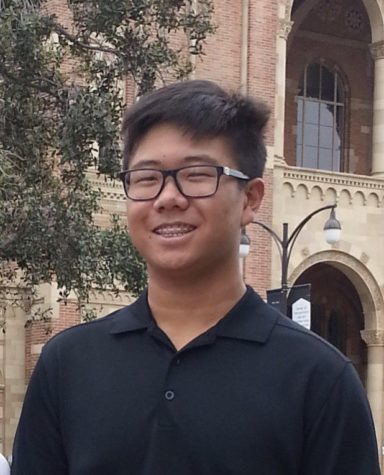 Patrick Park, Staff Writer
Hey there! My name is Patrick Park and I am a sportswriter for The Ubiquity. As a sports writer, I enjoy both playing and watching almost every sport....