The NRA is Falling Apart
On Friday, January 15, 2021, the National Rifle Association of America, a gun rights advocacy group, filed for protection under Chapter 11 in U.S. Bankruptcy Court in Dallas. As a government website stated, "Chapter 11 is typically used to reorganize a business, which may be a corporation, sole proprietorship, or partnership." 
Founded in New York in 1871 after the Civil War, the gun group plans to reincorporate in Texas as part of their new "Project Freedom." The move comes after a series of leadership issues and allegations of financial mismanagement.
In August, New York Attorney General Letitia James filed a lawsuit against the N.R.A.'s senior leadership for violating laws governing nonprofit organizations and using millions of dollars from the organization's reserves for personal use and tax fraud. James stated that the organization's leadership, both past and present, "instituted a culture of self-dealing mismanagement" that benefitted themselves and the people they know, leading to the NRA losing more than $63 million in three years.
In turn, the N.R.A. filed a countersuit claiming James was impeding on their First Amendment rights. James only had a few words to say in response. She stated, "The N.R.A.'s claimed financial status has finally met its moral status: bankrupt. While we review this filing, we will not allow the N.R.A. to use this or any other tactic to evade accountability and my office's oversight."
Other gun safety organizations have also commented on the N.R.A.'s decision to file bankruptcy. John Feinblatt, president of Everytown for Gun Safety, wrote, "Let's be clear about what's happening here: The N.R.A.— which is losing power and hemorrhaging money— is now filing for bankruptcy in an attempt to escape legal culpability for years of financial mismanagement and illegal self-dealing. This desperate maneuver is a de facto admission of guilt."
The founder of Moms Demand Action, Shannon Watts, stated, "The N.R.A. has become a front group for gun manufacturers and a personal piggy bank for its leadership— all while endangering millions of lives. They've been out of touch with the American people for decades, and now they're out of money, too." 
Chris Murphy, a Connecticuter Democratic senator, tweeted, "The N.R.A., a get rich quick scheme for its executives that pushed positions wildly out of step with gun owners, is collapsing, just as Congress readies to vote on a comprehensive background checks proposal with 90% public support. It's happening."
The downfall of the National Rifle Association of America can only be blamed on the organization itself. As America's attitude about guns continues to change, hopefully, corrupt organizations such as this one are not around for long. One school shooting is one too many. Before the pandemic, children deserved to go to school without worrying that they could get hurt, and children should not have to train for a possible shooting scenario.
About the Writer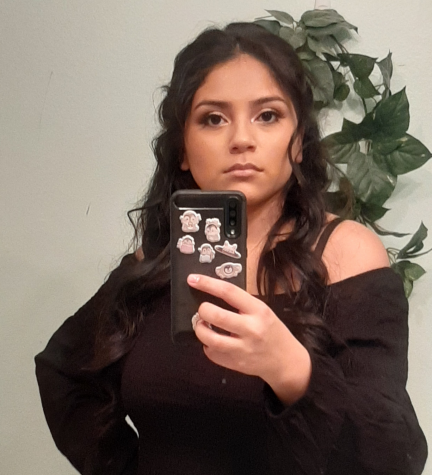 Anicia Aguilar, Staff Writer
Hi, everyone! My name is Anicia Aguilar and I'm currently a senior at Quartz Hill High School. This is my first year in journalism, which I know is late,...