The Future of the Rams and Lions after the Stafford-Goff Trade
Matthew Stafford, the franchise quarterback for the Detroit Lions, finally left his Detroit Michigan. Drafted in 2009 in the first round, Stafford was the one beacon of light in the downright awful franchise. The Lions paradoxically always have generational talents and do not utilize them to their fullest potential. However, this all changed with a trade-off between the Los Angeles Rams and the Detroit Lions. The exchange was Jared Goff, a third-round pick this year, and a couple of first-round choices in 2022-23 for Matthew Stafford. This news took the sports world by storm, leaving fans to wonder what will become of their teams. 
Let us start with the Detroit Lions. Although this trade may have been a steal for the Lions, they are still far off from a playoff-caliber team. A new head coach is a bright start, but they still need certain pieces to complete the puzzle. Now, let us discuss the Rams. The Los Angeles Rams gave the Detroit Lions a lot for their veteran quarterback; why? Wouldn't it make sense to bring in young talent for a rebuild? This is not the case. If we take a look at the Rams' roster, it is clear that they can make a run for another championship. On defense, the Rams have two of the best players at their position, Aaron Donald and Jalen Ramsey. On offense, the Rams have a loaded wide receiver with names such as Robert Woods and Cooper Kupp. They also have two talented, young running backs in Cam Akers and Darrell Henderson. The Rams already made it to the Super Bowl a couple of years ago, but they are currently in a stalemate.
Granted, the Rams did make the playoffs this year, but in a pretty weak division. The very fact that the Rams were willing to give up future first-round picks and their starting quarterback for a veteran quarterback like Stafford gives you a pretty good idea of how much the Rams value Stafford. Stafford has been one of the most consistent quarterbacks since he entered the league with great stats. Now the question arises, is Stafford really better than Goff? Yes. This year, Jared Goff's stats were 20 touchdowns and 13 interceptions, while Stafford threw 26 touchdowns and ten interceptions. This may seem like nitpicking, but Stafford's touchdown to interception ratio has been greater than Goff's for most years.
In conclusion, this is a win for both teams. The Rams could be getting the final piece to another Superbowl while the Lions are carved out for a good rebuild.
About the Writer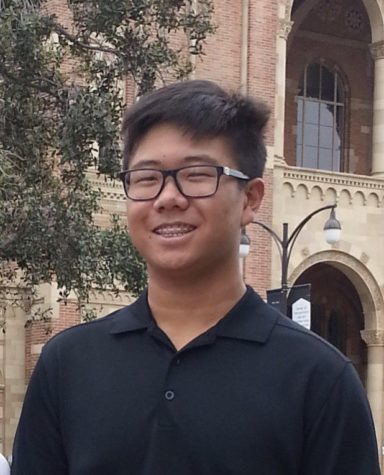 Patrick Park, Staff Writer
Hey there! My name is Patrick Park and I am a sportswriter for The Ubiquity. As a sports writer, I enjoy both playing and watching almost every sport....