Nintendo Ignores Zelda 35th
When Mario had his 35th anniversary in September 2020, Nintendo practically turned the plumber's birthday into an event. The company came out with two limited-release Mario games, two special edition pin sets, a Mario-theme Game & Watch portable, and other Mario-related events and merchandise that will be rolling out until the end of March. Similarly, when Pokémon had its 25th anniversary on February 27, Nintendo held a virtual Pokémon concert with Post Malone, announced some merchandise, and revealed Pokémon Legend Arceus, the open-world Pokémon game that fans have been wanting for years. It seems as if Nintendo has been putting great emphasis on the anniversary milestones of their most cherished, recognizable franchises, except in the case of The Legend of Zelda. 
The Legend of Zelda series is widely regarded as one of Nintendo's strongest and most profitable franchises. However, when Zelda turned 35 on February 21, Nintendo did not even give the series a happy birthday tweet. There was a Nintendo Direct on February 17, though, and there was some Legend of Zelda news there.
At the Direct, Eiji Aonuma, lead production designer for the modern Zelda titles, announced a Nintendo Switch port of The Legend of Zelda: Skyward Sword and a new pair of Zelda-themed JoyCons. And although there was no explicit reference to the anniversary, many fans interpreted the two announcements as the anniversary products. 
If the two releases announced at the Direct are the only things Nintendo releases for the anniversary, that would be incredibly disappointing and almost insulting. Skyward Sword was the 25th anniversary Zelda game and, when it was released for the Wii in 2011, it retailed for $49.99. It also had a far superior bundle with a special edition Wii controller and a physical copy of the game's soundtrack for $69.99. But despite the game's age and original price, Skyward Sword HD on the Switch and the unique JoyCons each cost $59.99. 
Most fans expected something more similar to what Nintendo did with Super Mario 3D All-Stars: a $60 game that consisted of three timeless open-world games that people wanted on the Switch. But instead of releasing a 3D Zelda collection, the wealthiest company in Japan is selling the 25th-anniversary game back to consumers for more money. 
There is still speculation that Nintendo is waiting to announce the real push for the new celebratory Legend of Zelda games and merchandise until it has finished celebrating Mario's 35th anniversary at the end of March. If this is true, the company is waiting to prevent competition between the Zelda and Mario games. Still, the complete neglect of Zelda's birthday on Nintendo's part indicates that there most likely will not be any extra releases after March.
About the Writer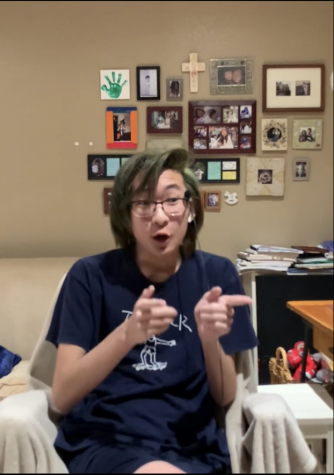 Alex Kim, Staff Writer
Hey all, Alex here. I'm a pretty big movie fan: I watch around one hundred movies a year, and I try to make sure that most of those movies are not dumb...