McDonald's Chicken Sandwich Release
On February 16th, McDonald's officially announced that there would be an exclusive McDonald's Chicken Sandwich Drop on February 18th on a custom-made website. McDonald's also announced that there would be a hoodie and a vinyl with a song from the renowned Hip-Hop Artist Tay Keith with a purchase on the website. As expected, the internet went berserk over this collaboration and drop. The fans loved the hoodies' design and were also very excited to receive an exclusive vinyl with one of Tay Keith's unreleased songs.
One of the primary reasons this drop was a massive success was McDonald's price on the entire capsule. Customers who would order from the website in time would only have to pay only $5 to receive a hoodie, vinyl, and a card that will allow them to purchase a Chicken Sandwich one day prior to releasing the sandwiches nation-wide. It was an excellent budget opportunity for many McDonald's fans.
At the initial announcement for this drop, many fans were confused because there was already an existing chicken sandwich on the McDonald's menu. The current chicken sandwich that is on the menu was known as the Buttermilk Crispy Chicken Sandwich. However, the newly released one is different from the one that is already on the menu. The latest one is more similar to the chicken sandwich that Popeyes released back in August 2019. McDonald's is evidently trying to compete with other popular chicken-based restaurants such as Popeyes and Chick-fil-a. Even the sandwich content is similar to Popeyes; the sandwich contains a spicy habanero sauce, with pickles and a toasted potato bun. 
McDonald's is also attempting to use its connections with the Hip-Hop industry to promote its products. The last collaboration with a Hip-Hop artist was the limited time Travis Scott Meal, released in early September of last year. The Travis Scott collaboration resulted in a massive success for McDonald's, and this recent chicken sandwich might motivate other fast-food restaurants to collaborate with celebrities, especially with Hip-Hop artists. The new chicken sandwich release could also lead to even more fast-food restaurants incorporating crispy chicken into their menu. Recently, Taco Bell also announced that they would be releasing a crispy chicken taco made with very similar contents in the Popeyes and McDonald's chicken sandwich. This could very well be the start of a popular trend in the fast-food industry.
About the Writer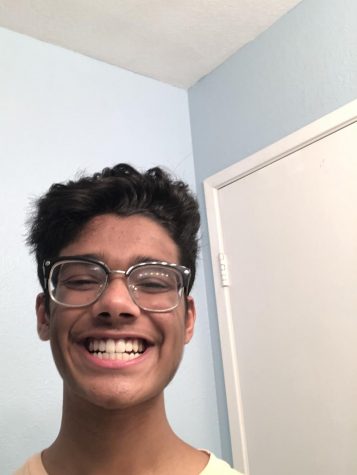 Syed Islam, Staff Writer
Hello, my name is Syed Islam and I am a current sophomore attending QHHS. This is my second year in Honors Journalism, and from my experience in this class...