Governor Cuomo Resigns
New York Governor Andrew Cuomo is stepping down from his position amid sexual assault allegations against him. 
Cuomo's resignation came a few days after being accused of sexually harassing almost a dozen women, including government officials. The New York attorney general reported that he had allegedly engaged in inappropriately touching the women and making insensitive remarks. The lengthy report also notes that Cuomo and his government aides threatened a woman who made her inappropriate experience with him public. 
"Given the circumstances, the best way I can help now is if I step aside and let the government get back to governing," said Governor Cuomo from his office in Manhattan. "And therefore, that's what I'll do."
Cuomo's fall comes as a surprise to many Americans as he was praised for his courageous efforts throughout the COVID-19 outbreak last year. The report's information put an even greater pressure on Governor Cuomo to resign. Even President Biden, one of his oldest friends, advised him to follow through with the resignation.
And as advised, Cuomo went through with the guidance that his peers and former allies had been suggesting: to step down from office voluntarily. In a lengthy speech, Cuomo denounced the attempts to remove him and said his removal had been "politically motivated."
"This situation and moment are not about the facts," he said. "It's not about the truth. It's not about thoughtful analysis. It's not about how do we make the system better. This is about politics. And our political system today is too often driven by the extremes."
Though Cuomo claims to have taken full responsibility for his actions, he continues to preface that the allegations stem from a generational change. Cuomo even thanked the women for coming forward about their experiences.
Cuomo said, "In my mind, I have never crossed the line with anyone. But I didn't realize the extent to which the line has been redrawn."
Cuomo is still at risk for facing full legal responsibility, mainly because of the accusation that claims he inappropriately touched his executive assistant, Brittany Commisso.
As recently as February many New York citizens expected Cuomo to run for his fourth term as governor, becoming one of the longest terms in New York, next to previous Governor Nelson Rockefeller.
Cuomo's resignation is set to fall into place within the next two weeks. He is to be replaced by Lieutenant Governor Kathy Hochul, a Democrat. Hochul will be the first woman in history to fulfill an office position in New York.
About the Writer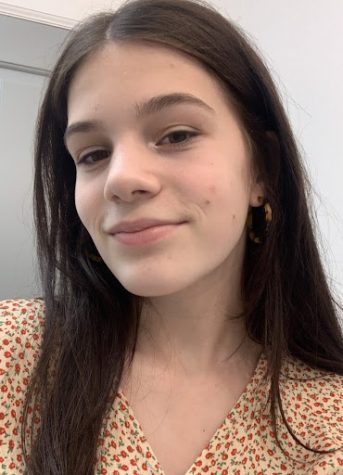 Preslee Adams, Staff Writer
Hi! My name is Preslee Adams, and this is my second year in journalism. I am filled with excitement for this upcoming school year and cannot wait to grow...