COVID Outbreak Slows the Success of the QHHS Football Team
On Friday, August 20th, the Quartz Hill Football team's first official kickoff took place in Oxnard High School, with the Royals facing off against the Yellow Jackets. Unfortunately, just before the game, ten of the starters, including the team captain, tested positive for COVID, which was a devastating blow. As a result, the Royals suffered a painful loss of 56-0, which is not a great way for the boys to begin their season. Oliver Weese, varsity wide receiver and QHHS junior states, "We might be in for a long one."
Despite the unfortunate events that led to the absence of many starters, the team hadn't seen much success early on. Just a week before, on Friday, August 13th, the Royals scrimmaged the Oak Hills Bulldogs and found little success. This was a harsh reality, given that the boys had been tirelessly training for several hours a day, six days a week, throughout summer, all for the hopes of seeing success on the field. Varsity running back and QHHS junior Dorsey Davis states, "The loss was pretty tough on us, given that we just finished rigorous summer training. The fact that we started our year on a bad note was surely a sign of more to come." Despite the outcome, the boys sought to learn from the loss and use it as a learning experience in preparation for the season's first game.
Oliver Weese states, "Following our loss, we saw an apparent skill gap in our tactics. We hoped to improve upon our flaws and be better for our first season game." The practices had more focus, and the boys were in great shape with a positive mindset going into the first season game. 
Just before, however, one player in third period P.E. tested positive for COVID-19. Third-period weightlifting just so happened to be a class that many of the starters share, and due to the lack of a seating chart, the entire class was forced to quarantine, leaving many players out for several weeks. As a result, the boys had no accurate means of testing their performance on the field compared to previous years, and as a result, it is unclear where the future lies for the team.
Despite the circumstances, we should be grateful for the opportunity to enjoy an event like a football game in person. With COVID bringing about much uncertainty in all aspects of our lives, the fact that we will be able to experience football games again is one step in the right direction for our return to normalcy. Hopefully, the team can return to their normalcy and perform well throughout the season. For more information regarding the football team and sports news, keep reading The Ubiquity!
About the Writer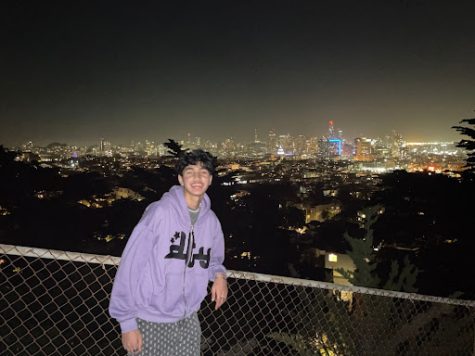 Nilesh Kumar, Print Editor
Hey Royals! I am Nilesh Kumar, a senior and four-year writer for the sports section of The Ubiquity. I'm also the editor of the physical newspaper, meaning...