Lionel Messi: A Tragic Farewell.
Lionel Messi. For 21 years, fans of FC Barcelona have chanted the name of one of the greatest soccer players ever to touch the field. Although there was much talk about Lionel Messi being unhappy with the club's current state, fans brushed it off as just drama and not a potential falling-out between the player and the club. Alas, on August 8, 2021, Messi took the stage in front of hundreds of cameras and delivered his farewell to the club and fans who supported him through this incredible journey. FC Barcelona fans were devastated. Devastated to the point, some went to the stadium with his jersey, begging him not to leave. How exactly did this happen? One would think that a club would do anything to prevent their best player from leaving the team. This is where we will begin.
First, it is essential to note that Messi did not want to leave FC Barcelona. According to CNBC, Messi agreed to reduce his salary by 50%, clearly showing his dedication to the team. However, this deal ultimately did not become a reality because of La Liga's salary cap on all teams. A salary cap limits how much a professional sports team can spend on their players' salaries. This was implemented to give all teams an even playing field. This is where the issue arises. Because of the unforeseen consequences of Covid-19, FC Barcelona needed to reduce over $200 million in their current salaries to sign Messi to another extension.
Furthermore, there was not that much transfer activity happening in Europe, which meant Barcelona would not be able to reduce their current salaries quickly. Both Messi and the club realized that signing an extension would be impossible considering the current salary cap. It is hard to blame La Liga's unfair regulations. However, there is more blame placed on FC Barcelona due to their horrible management of the situation. Many rumors were going on during this time about Messi and FC Barcelona. There were speculations that Messi was frustrated with the team as they were mismanaging their players. However, there is no evidence as to whether this is true. Interestingly enough, on August 10, 2021, Lionel Messi officially signed a contract with Paris Saint-Germain to reunite with former teammate Neymar da Silva Santos Jr. Will Messi find the same success at Paris Saint-Germain as he did with FC Barcelona? Only time will tell. 
About the Writer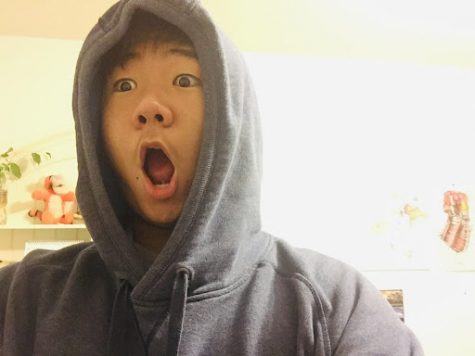 Patrick Park, Staff Writer
Hello! My name is Patrick Park, and I am currently a senior at Quartz Hill High School. This is my third and final year in Journalism. It feels weird to...