LAUSD Mandates Vaccines for Students 12 and Older
The Los Angeles Unified School District, one of the largest school districts in the United States, has signed a proposition to require students 12 years of age and older to be vaccinated against COVID-19.
Last week, the school board discussed the efficacy of the available vaccines, addressed misinformation, and highlighted the importance of in-person learning. "This is a tough decision," LAUSD Board Member Mónica García said before declaring her position on the mandate. "This action is not about violating anybody's rights. This action is about doing our jobs and providing the best and safest education possible," she remarked.
Just a few weeks before the student vaccine mandate, the Los Angeles Unified School District required all faculty and staff to receive the vaccine. Before this, the school board made it mandatory for staff to take COVID tests weekly; however, LAUSD has now increased their safety measures by adding the vaccine mandate. 
While some parents fully supported the mandate, others were infuriated and attempted to delay the order for as long as possible, saying that the mandate would strip them of their rights as a parent. Others said it was too early to even think about a mandate, as there has been no FDA approval for 12 to 15-year-olds. In contrast to this, The Food and Drug Administration expanded the emergency rollout for the Pfizer vaccine for those under 16 years old.
Superintendent of the district Megan Reilly showed her support for a vaccine mandate after a rise in Delta variant cases, as well as the high efficacy rate of the vaccine. She said, "We owe this child his senior year and to have a senior year with his friends, with his water polo team, with graduation, with prom. Everything that senior year should encompass in a childhood."
Students involved in extracurricular activities, such as sports, are being prioritized, mandating that they must be fully vaccinated by October 31st. All 12-year-olds and older in the district are to receive their first dose by November 21st and the second one by winter break. The district also introduced a Daily Pass portal, where students must upload their proof of immunization.
LAUSD is the first and largest school district in the United States to mandate vaccines for students over 12 who are not medically exempt. LAUSD approximates that around 150,000 doses will be provided for students, and Los Angeles County has made it possible to provide these doses and wants to undertake the effort.
About the Writer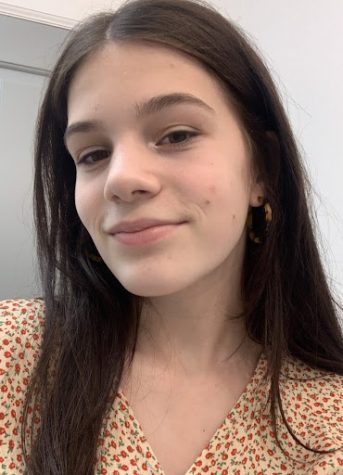 Preslee Adams, Staff Writer
Hi! My name is Preslee Adams, and this is my second year in journalism. I am filled with excitement for this upcoming school year and cannot wait to grow...