Football is Back!
The NFL has finally begun, and teams have never looked more different. With offseason trades and new contracts, many teams look a shadow of their former selves. However, this season is unique because it marks a new beginning in the ever-growing history of the NFL. 
This season we have seen many young quarterbacks taking the field. During the 2021 NFL Draft alone, we have seen ten quarterbacks drafted, five of which are poised to be the team's starter. However, it is too early to tell whether these rookies are ready to carry their team to the Super Bowl. 
The first game of this season has already taken place. On September 9, 2021, the Dallas Cowboys faced off against the reigning Super Bowl Champions, Tampa Bay Buccaneers. Many fans felt this game would be a blowout win for the Buccaneers as Dallas only went 6-10 in a weak NFC East Division. However, with the return of Dak Prescott, who signed a massive four-year 160 million dollars deal, the Cowboys looked like a real contender. Although the score ended in a loss for Dallas, 29-31, Prescott had an amazing game. 
With a complete percentage of 72.4, Prescott threw for 403 yards on 58 attempts with three touchdowns and only one interception. For the first game in 11 months, those are some impressive stats. This is great news for Cowboys fans as they know that the 160 million dollar contract was not wasted. 
In other news, rookies are getting their first real taste in the world of NFL, some faster than others. As mentioned earlier, there were ten quarterbacks drafted during the 2021 NFL Draft, with five poised to be early starters. Out of those five, only two quarterbacks have been given the role of starting quarterback on their respective teams. 
Trevor Lawrence on the Jacksonville Jaguars and Mac Jones on the New England Patriots have been confirmed to be their team's starting quarterback. These two rookies have already played their first NFL game. Trevor Lawrence's first game was on September 12, 2021, where he played against the Houston Texans. Lawrence had an average game, 332 yards with three touchdowns and three interceptions, with the score ending in a loss, 21-37. Mac Jones, on the other hand, had 281 yards and one touchdown. Though Lawrence and Jones may not have had the best starts, greatness is not made overnight. As for the remaining three quarterbacks, they have not had the opportunity to play a full 60-minute game. Instead, all three have been swapped in for a few plays here and there. 
Though fans should expect to see their college draft picks as soon as they acclimate to the NFL setting. Best of luck to all teams! 
About the Writer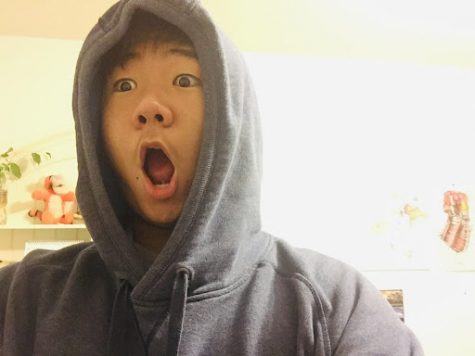 Patrick Park, Staff Writer
Hello! My name is Patrick Park, and I am currently a senior at Quartz Hill High School. This is my third and final year in Journalism. It feels weird to...