The Disappearance of Gabby Petito
If you have been on social media recently, there is a high chance you have heard the name Gabby Petito. Petito, a 22-year-old travel influencer and vlogger, caused an uproar on the internet in light of her disappearance in September, especially for amateur true-crime detectives.
Over the hundreds of thousands of people that go missing every year in the United States alone, it is an oddity for one case to grab the attention of the masses, especially in such a short amount of time. Just on TikTok, the hashtag "#gabbypetito" received over 1.2 billion views. The attention on this case has galvanized content creators all over the internet, posting updates and new conspiracy theories every hour.
Petito and her fiance Brian Laundrie decided to pursue a YouTube channel dedicated to traveling and living the "van life." In an attempt to downsize their material possessions, Petito bought and renovated a 2012 Ford Transit Connect to live out their dreams and see the world.
On September 11, Petito's parents had not received any messages or phone calls from their daughter, leading them to file a missing person report. Suspicion arose as Petito's fiance and travel partner returned from a cross-country trip, but one crucial thing was missing: Gabby Petito. The last place she was spotted and remained in contact with her parents was in Grand Teton National Park in Wyoming.
Succeeding the missing person report, Josh Taylor, a North Port Police spokesman, informed news reporters that Laundrie had not reported Petito missing but instead went discreetly back to his home days before her parents reported the disappearance. 
Laundrie has been declared the main suspect in Petito's case. Taylor and North Port officers allegedly went to Laundrie's parents' home on September 15 to discuss the matter with them but were instead informed to contact their lawyer for details. By September 17, Laundrie had also been reported missing. 
"It is important to note that while Brian is a person of interest in Gabby's disappearance, he is not wanted for a crime," police said, discussing the details of Laundries' disappearance. "We are not currently working on a crime investigation. We are now working on a multiple missing person investigation."
A few days later, on September 21, Petito's body was found around Wyoming's Grand Teton National Park. Her death was ruled a homicide; however, there is no declared suspect.
Though Laundrie has not been found guilty of any charges, the FBI has issued a warrant for his arrest. The hard facts of the case are still actively being investigated, but it is encouraged for those with knowledge of Laundrie's disappearance to speak up.
About the Writer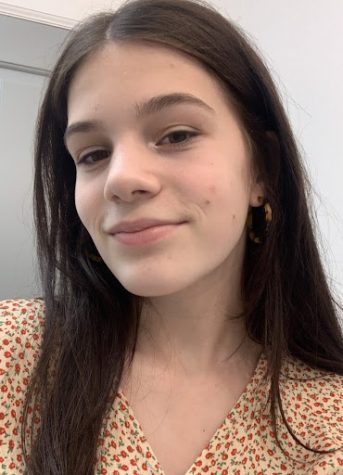 Preslee Adams, Staff Writer
Hi! My name is Preslee Adams, and this is my second year in journalism. I am filled with excitement for this upcoming school year and cannot wait to grow...