California Coast Oil Spill
An oil spill of over 25,000 gallons just off the coast of Orange County, California, shut down beaches, damaged marine habitats, and jeopardized animals and citizens in the area. It took city officials over 12 hours after its initial report to recognize the danger it posed to the ecosystem.
The pipeline that ruptured was the San Pedro Bay Pipeline, which was installed in 1980. Amplify Energy CEO Martyn Willsher mentioned that the 17-mile long pipeline is cleaned weekly, and a thorough inspection is conducted every other year. Experts initially predicted that over 100,000 gallons of oil spilled before being shut down on October 3.
Officials predict that the 13-inch rupture was caused by an anchor caught on the pipeline and is likely to have begun as far back as a year ago.
"This event could be multiple incidents and strikes on the pipeline after the initial event, that we're pretty confident occurred several months to a year ago," said U.S. Coast Guard Jason Neubauer.
Investigators are also examining possible natural events that could have caused the rupture, such as the heavy weather at the beginning of the year. Part of the pipe will be transported to a lab where investigators can determine when and why it ruptured.
Strong ocean and wind currents carried the spill south along the coast, stretching as far as San Diego. Public officials and volunteers from the Oiled Wildlife Care Network have been working hard to protect the biodiversity and wildlife directly affected by the spill. The organization has retrieved over 84 birds affected, along with 53 birds and 14 fish found dead.
Experts also fear the oil's adverse impact on phytoplankton and algae, which are essential to the aquatic food chain. However, environmental toxicologist Ronald Tjeerdema is confident that the ecosystem will fully recover from the spill.
He said, "The main point I want to make, having studied spills for so long, is that the environment recovers over time — it's really resilient."
As for now, Huntington Beach city officials said that they would actively be testing the water quality for the next two weeks. An investigation has been initiated to determine the actual cause of the pipeline rupture and why it went unnoticed for so long. For the most part, beaches have reopened to the public while direct access to the ocean water is still restricted as officials attempt to clear all leftover oil residuals.
About the Writer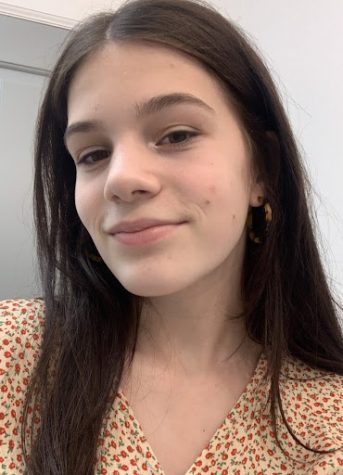 Preslee Adams, Staff Writer
Hi! My name is Preslee Adams, and this is my second year in journalism. I am filled with excitement for this upcoming school year and cannot wait to grow...